The good news of this whole new situation is the opportunity to eat fresh cooked meals every day. Even the working days. Just because we are already home at lunch and dinner time. 
But what happens when (almost all of us) we are working from home? No time for elaborate recipes.
This is exactly when such easy to make recipes come in handy. Only 3 ingredients and 10 minutes of your time is all it takes for this extra yummy and creamy meal. Isn't it great? 
Let's check out the recipe and happy week for all of us!!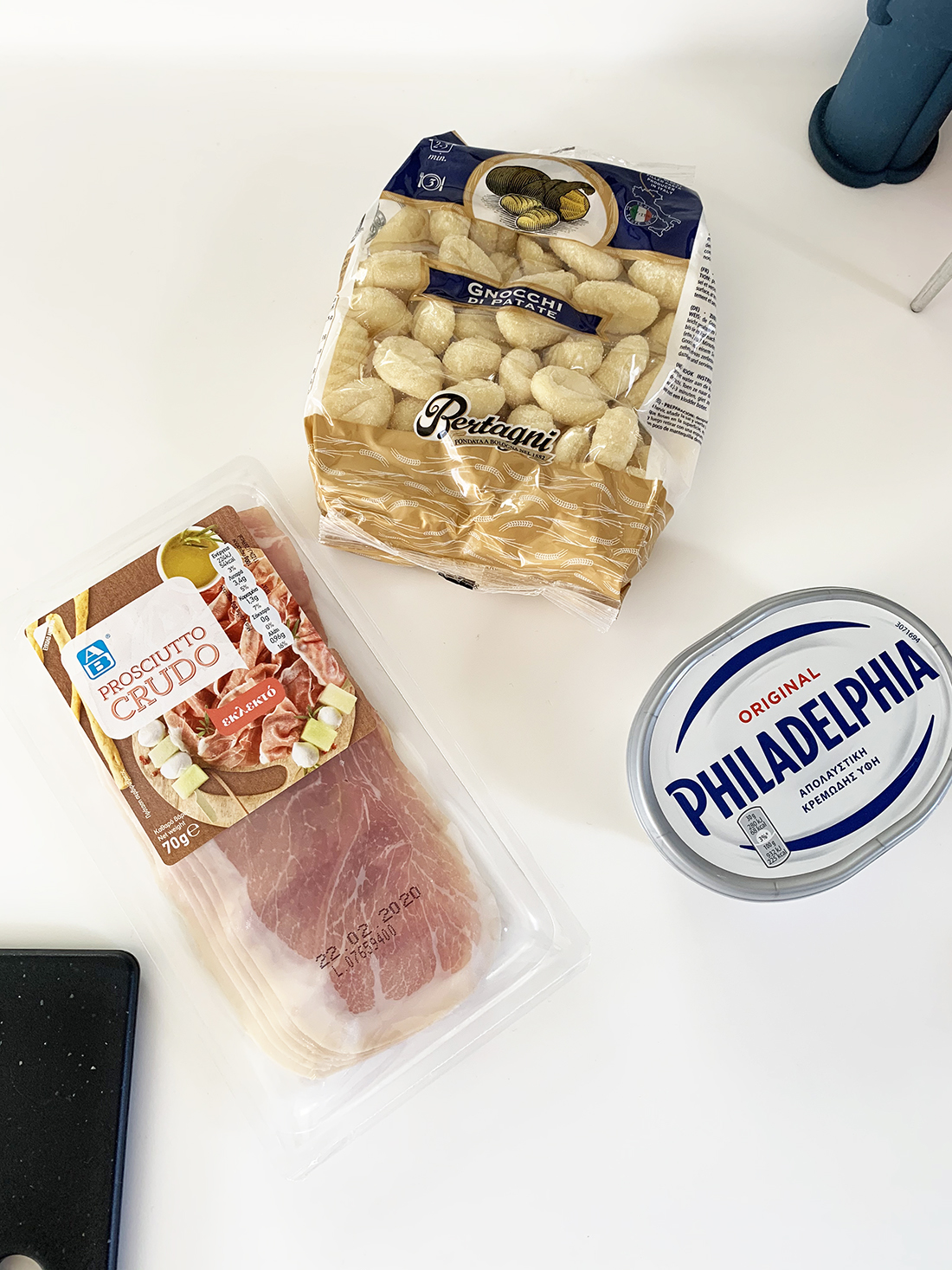 Prosciutto Cream Cheese Gnocchi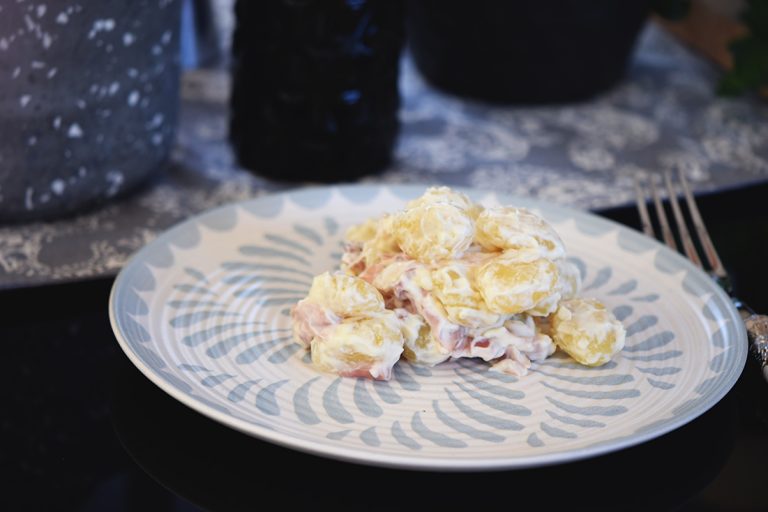 Yield: 2 to 3 persons
Μία πανεύκολη συνταγή που χρειάζεται 10 λεπτά και μόλις τρία υλικά!!
Ingredients
500gr fresh gnocchi
70γρ prosciutto crudo
200gr cream cheese
Instructions
In a medium pot pour water just above the middle and cook the gnocchi according to the box timing (usually need a few minutes cooking)
Slice the prosciutto in thin slices
Strain the gnocchi and in the same pot add the cream cheese
Add the gnocchi and stir.
Add in the prosciutto .
Mix and we are ready.