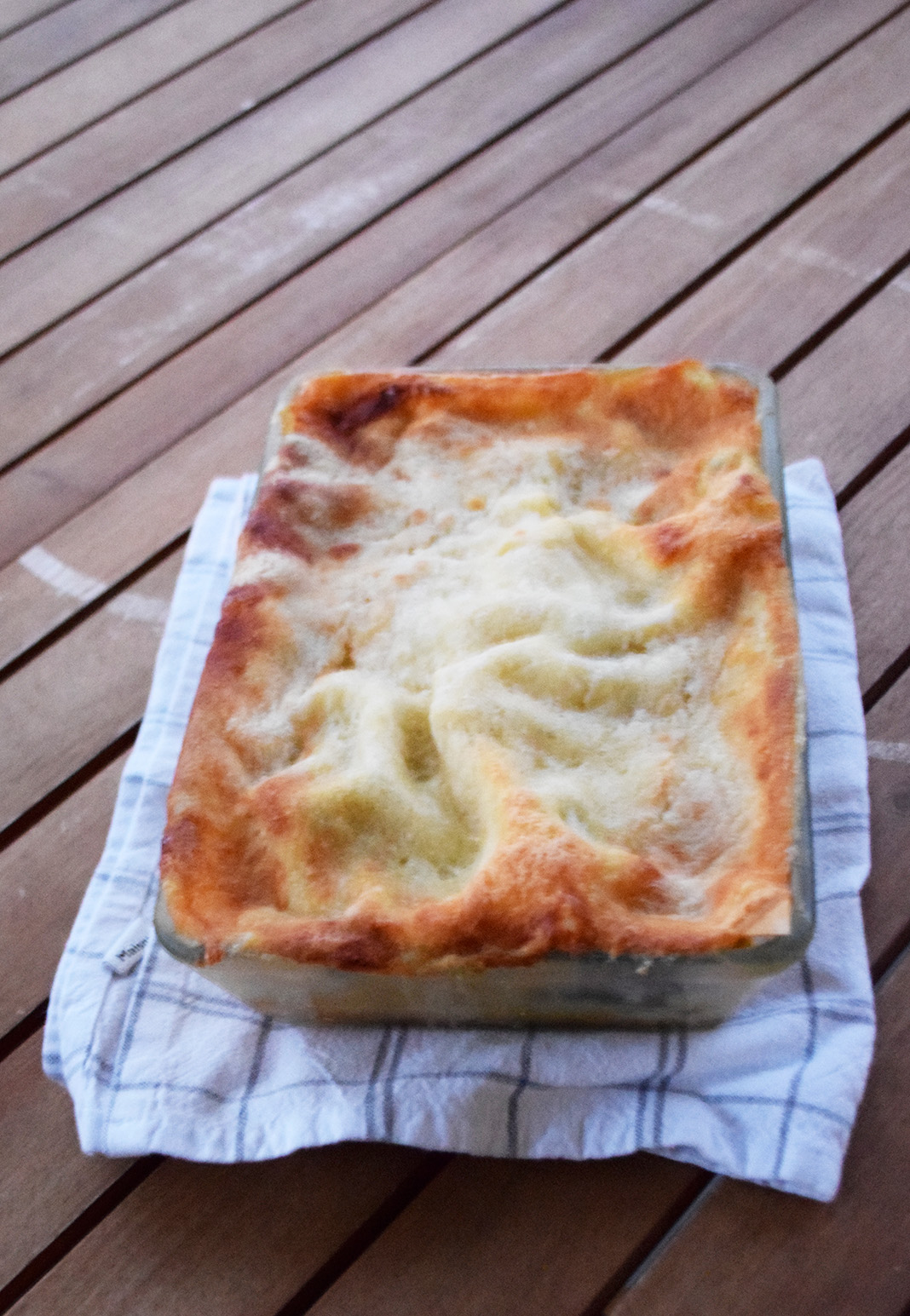 One of this season's goals is to avoid tossing any food supplies. I think it's so bad to throw food away when there are people struggling for the basic in life. So I check regularly all expiry dates on our food and as soon as I see something that is ready to expire I see that it gets immediately cooked or baked. 
This is the case for the spinach in the lasagna above. I found them during a weekly deep freezer check. I thought also of some cheese laying in our fridge and voila. 
I just didn't want to post the recipe because the photos came out a little blur for my taste. But this didn't stop me because the recipe is sooo good. 
This is just the perfect recipe for busy weeks. It can be served and eaten a second and a third day. 
So let's check out how we can make them and fill in those lunch bags!!
Spinach & Mushroom Lasagna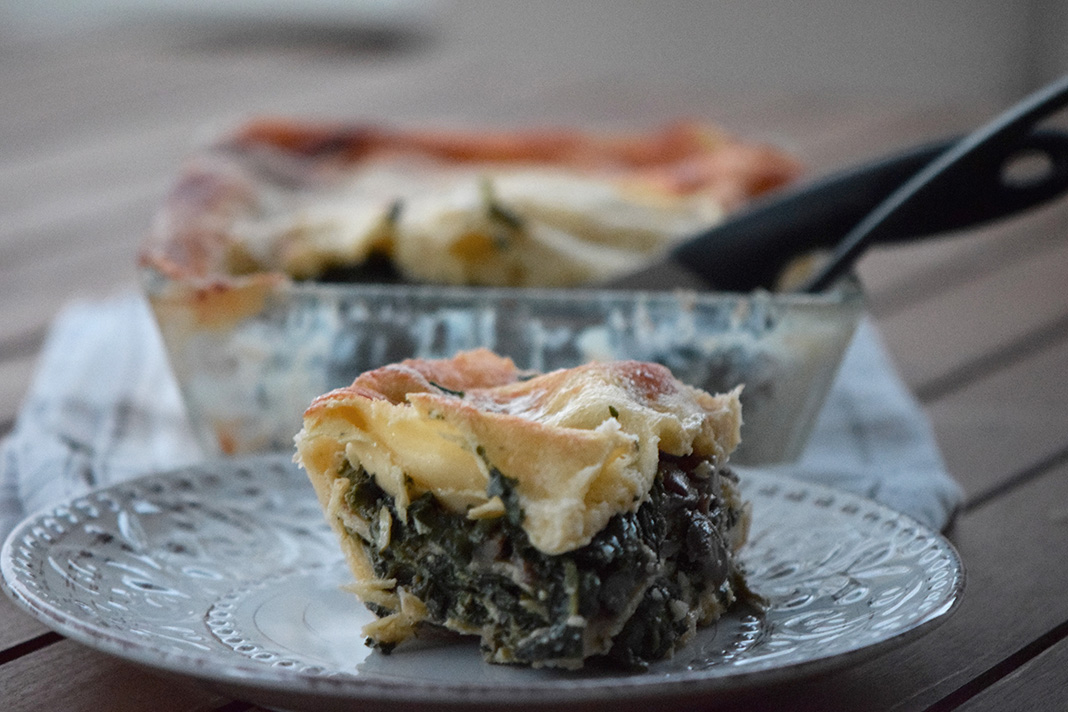 Yield: serves 4
Ingredients
450gr spinach defrozed and drained
2 tbs olive oil
400gr chopped mushrooms
1tsp garlic powder
225gr haloumi
250gr italian mozzarella
400gr milk
100gr shredded parmesan
250gr lasagna
Instructions
Preheat the oven at 175 degrees Celsius
In the food processor blend the haloumi with the mozzarella
In a frying pan pour the olive oil and saute the mushrooms with the garlic powder.
Grease with some olive oil the oven pan and begin placing the lasagna, the cheese mix, spinach, mushrooms and the rest of the cheese mix.
Pour in the milk and spread the top with the parmesan
Cover the pan with aluminium foil and bake for 30 minutes.
Uncover and bake for 15 more minutes until the top gets golden and crispy.
Notes
Oven pan's dimensions are 18 x 26cm.