This time I don't know where to start… For starters, I want to share with you some amazing news for my blog: The results are here and my beloved blog won the Editor's Award for Best Baking in this year's Food Blog Awards of Vima Gourmet. I am willing to gather all my experience and thoughts of the competition in a separate post (hopefully soon). I really want to thank everyone you supported my effort either by voting or by their kind words. I am as you can imagine very very happy and really excited on that !!
The other thing I am really excited about is a wonderful ingredient I had the pleasure to experiment with and is the famous japanese matcha tea. I was so thrilled to receive it that I posted it right away on my instagram:
My first thought is to make a vegan ice cream out of it. I really wanted a spring note against the rainy weather of the previous days in Athens. Three ingredients, easy to make and reach texture. And the best part: low fat pleasure. It is suitable for a better and healthier diet. Let's check the recipe!

Vegan Banana Matcha Tea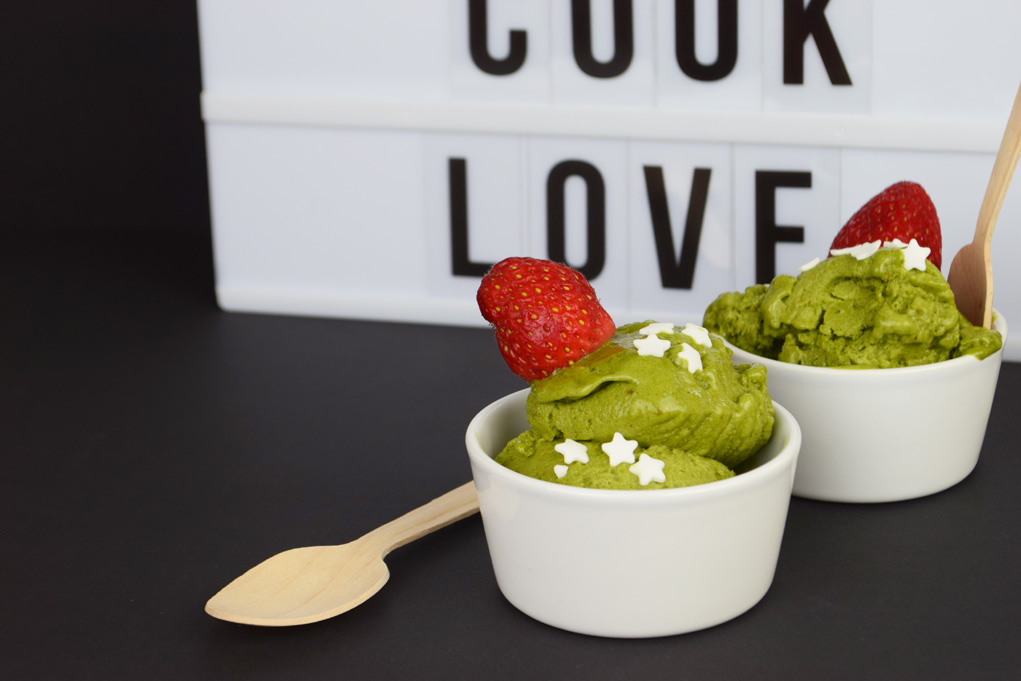 Yield: 2 με 3 μερίδες
Ingredients
3 bananas (470gr) sliced and frozen (for at least one night).
2 tsp (4gr) matcha powder (usedthis one )
1 tbs (16gr) marple syrup
Instructions
In the food processor, place all ingredients and mix until there is an even mixture.
Freeze for an hour and serve.