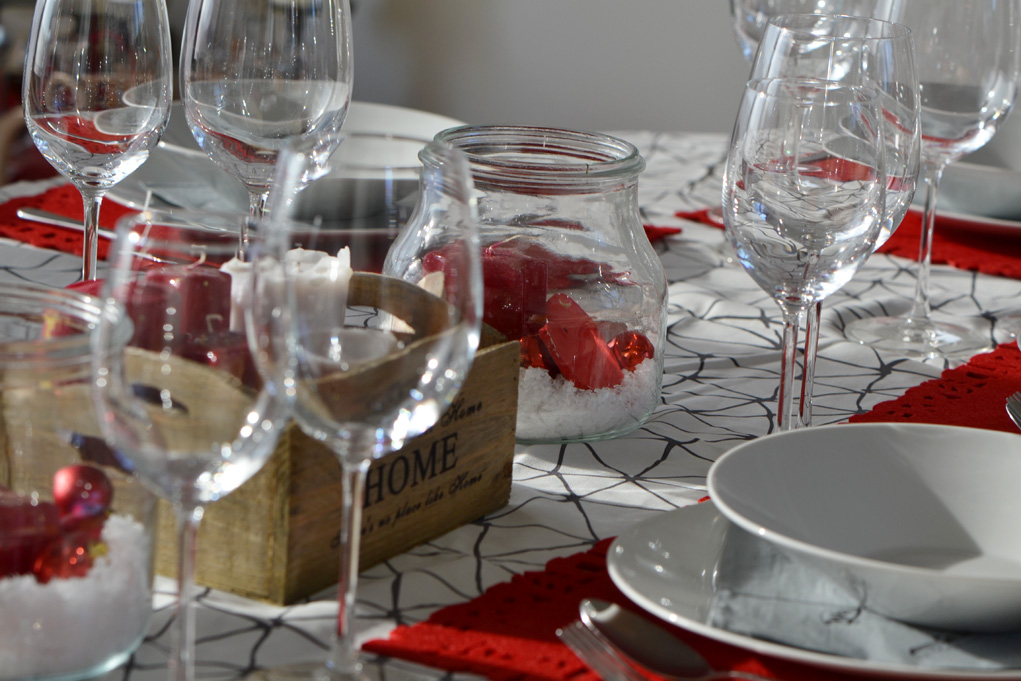 Merry Christmas!!! Hope you had an amazing time with tons of happy moments. I had lots of fun with my family. Also I had a couple days off work so I had the time to prepare everything and be calm and joyful during Christmas. We also had time to hit the cinemas with Penelope and with Giannis.
As I already mentioned before, each year I cook our family Christmas meal it is like tradition. Check out our last year's meal here. It is obvious that in my home it is all about new tastes and recipes. We have certain type of plates (starters, main course, dessert) and then my fantasy goes wild 😛
This year the menu included a chestnut mushroom soup, rice with fruits and nuts served on a pumpkin, asparagus with prosciutto, green salad with cream of balsamic vinegar, strata with bacon, edam and chives, barbecue baby pork ribs. Apologies of the few photographs, I run a small marathon preparing all these plates and everyone was drawling above the dishes so I only took few pics.
Our dessert was Mini Chocolate Pavlovas (for photos and recipe click here).
This year my table setting changed and I bought a new, non-black, tablecloth (this one).  
Let's talk about meal preparation: cooking preparation started at Christmas Eve when I prepared the meringues of my pavlovas, cleaned and empty my pumpkin, prepared the strata and salad and gathered all the ingredients for my recipes.
The next morning, I began with slow cooking the baby pork ribs, finishing off the dessert, letting the strata come to room temperature.   Then, I baked the pumpkin while preparing the risotto, cutting the salads to a salad bowl and cooking the soup.  I finished by baking the strata and the asparagus while setting me table for my beloved quests. It all sounds a little complicated but is really not, especially if you get a little help from you better half 😉
The strata recipe can be found in Greek here and in English here. My addition was some chives (1tbsp).
Check out below the recipes of our meal: