So we are almost there… Orthodox Easter is coming fast and I am just wondering when it was Christmas! So I keep on posting sweet recipes and especially chocolate ones as I am a true chocaholic. This one is not vegan like my mousse but is equally delicious. The classic panna cotta is one of my favorite desserts. So fine and fresh it is always the perfect closure to a good meal. I had never tried making a chocolate version of my beloved dessert and then this super baking mold called Armony from the brand Silikomart came to my doorstep and I was dreaming of a chocolate panna cotta full of fresh and juicy strawberries. It can be the dessert at your Easter family meal. Especially in Greece we consume such large amounts of meat during that meal than the refined flavor of the chocolate panacotta is the perfect dessert! So let's check out the recipe!

Chocolate Panna Cotta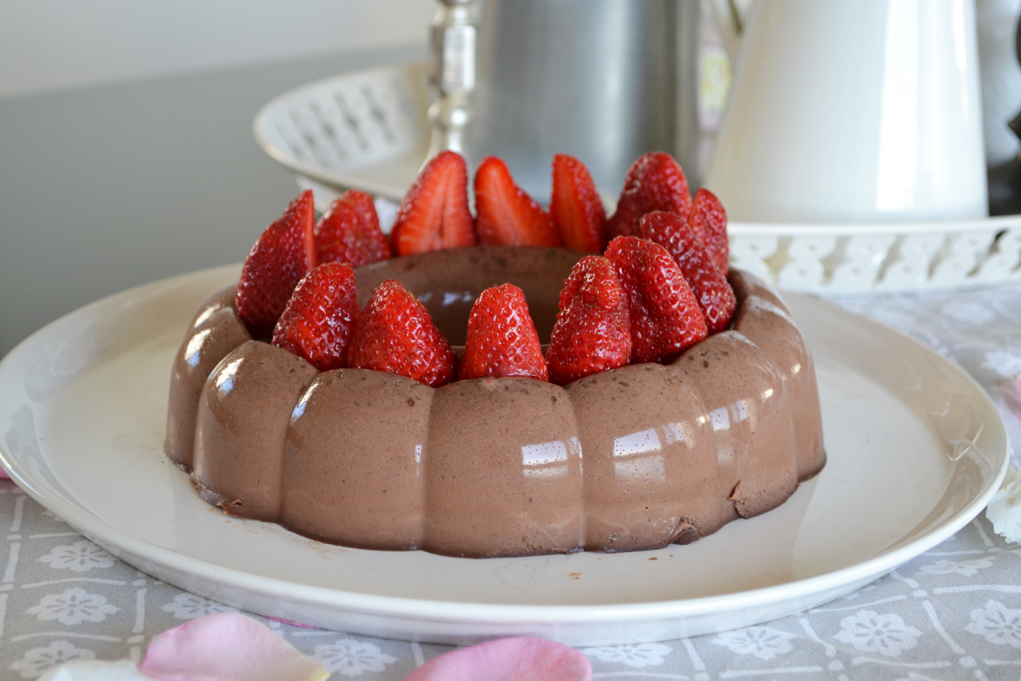 Yield: 22cm round mold
Ingredients
1 litter heavy cream (full fat)
20gr gelatin powder (or 12 gelatin leaves)
400gr cooking chocolate (65% cocoa)
200gr sugar
10 medium sized fresh strawberries (if larger in size cut them in two)
Instructions
Soften the gelatin in some cold water for five minutes
In a medium sized pot and in medium power melt the chocolate with the sugar in the heavy cream.
Melt in the chocolate mixture the gelatin and stir in order to melt it completely.
In a round 25cm round plate place the silicon mold
Pour the mixture in the mold
With the edge of knife cut the bubbles the mixture might have.
Wash the strawberries and cut the green top.
Put the panna cotta of the mold and on the plate.
Decorate with the strawberries on top.
Keep it refrigerated for at least 5 hpurs before serving.
Notes
In Greece you can find the mold Armony
here
Thank a lot
Silikomart
for offering the product for testing.
.