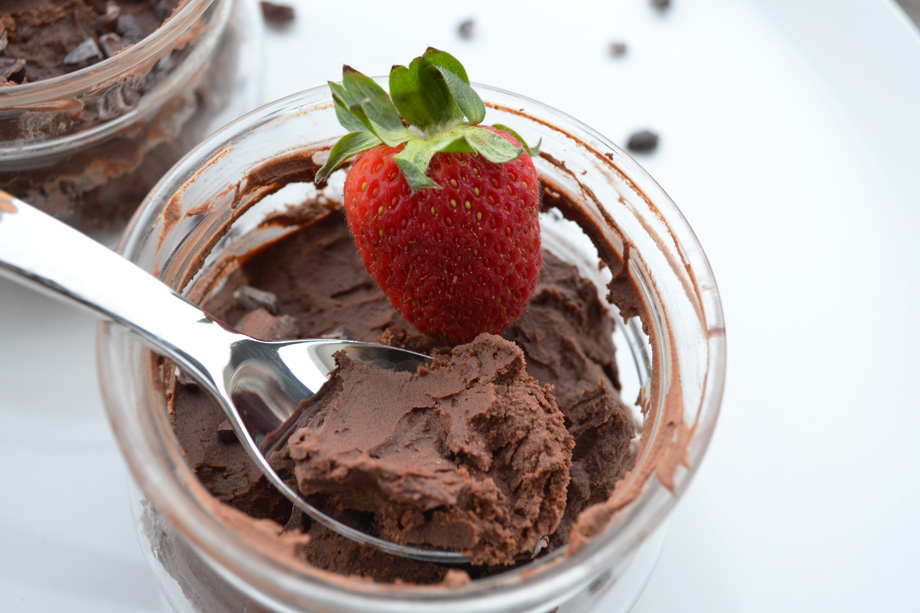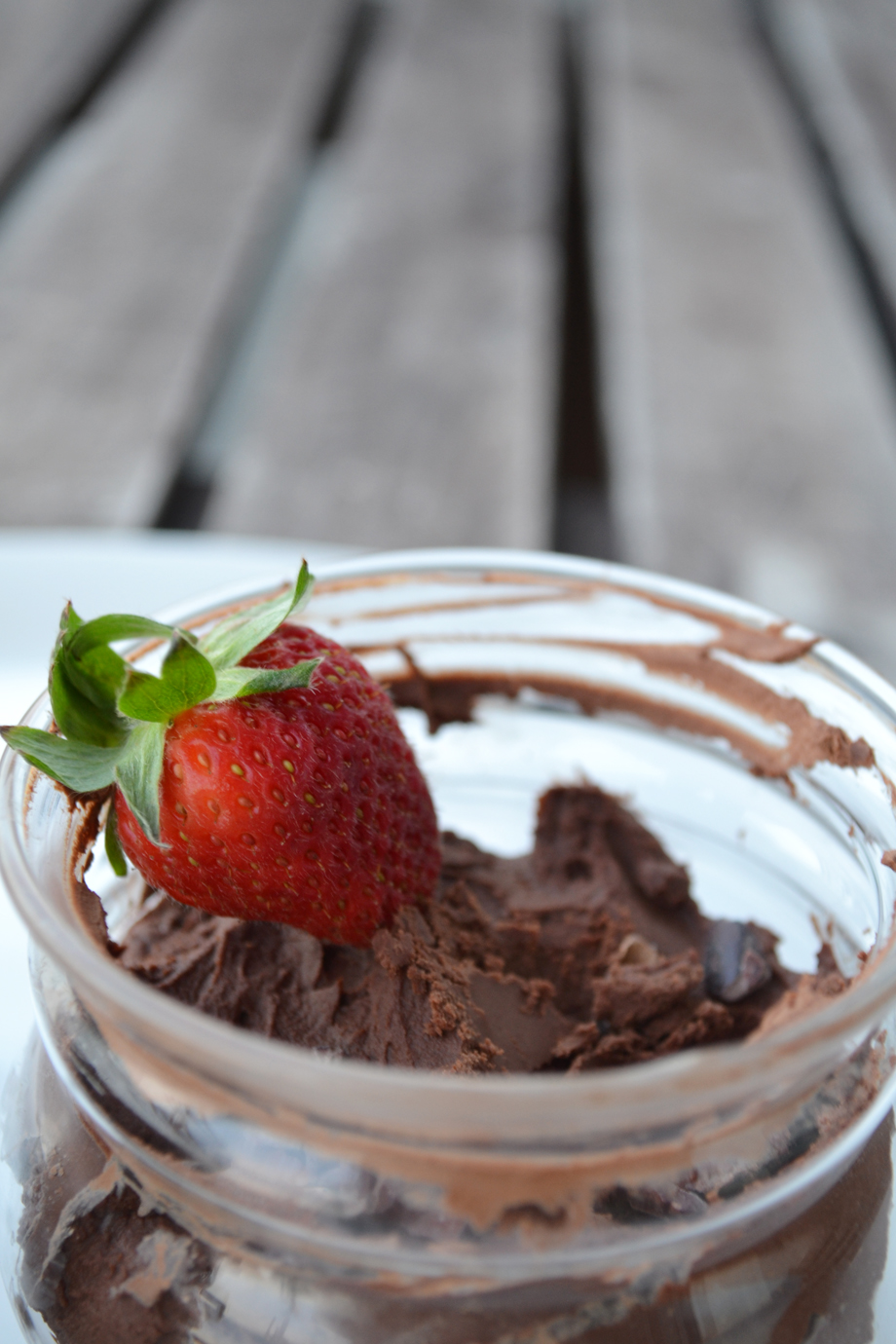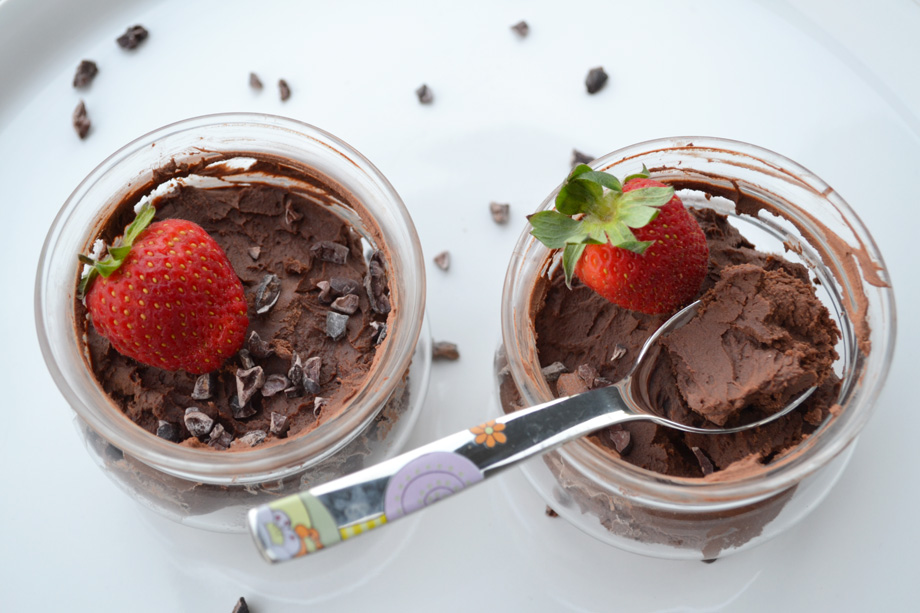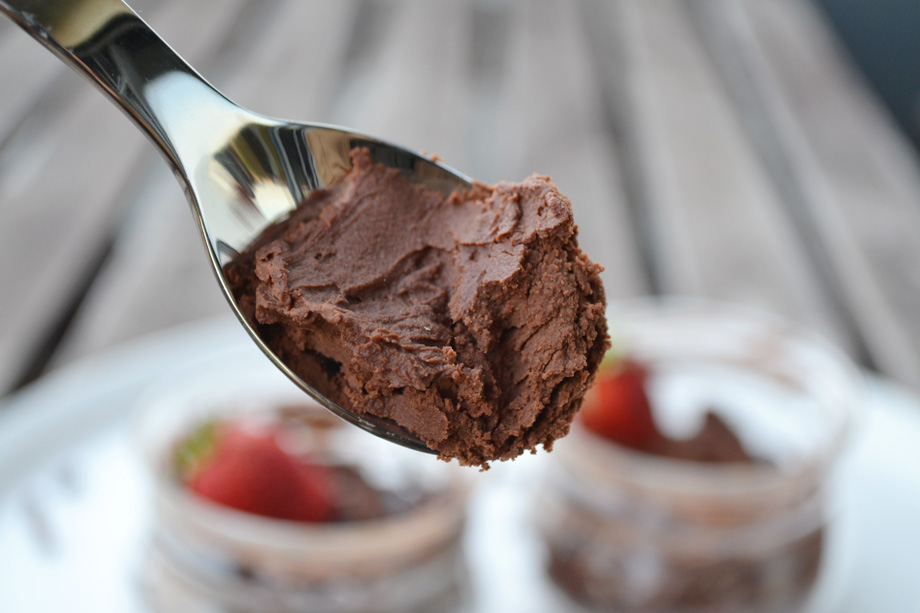 This year I declare totally unprepared for the Easter season. I don't follow the rituals (nistia is called in the orthodox religion), haven't done anything (just bought some cookie cutters) and I have a head filled with ideas that are never realized. My last hope relies on the days before Easter Sunday that will have some time off work.
I also declare a sweet addict: I go nuts for dessert every single time and I always leave some space to fit in dessert. At the same time I try to find low fat dessert recipes with good ingredients that can be good for my health also.
Especially during the "nistia" period (in which you kind of become vegan) I always wonder what to prepare for dessert. I usually end up eating a bite of dark chocolate feeling somehow disappointed. And then this mousse came along: you can make it in seconds and satisfies all chocoholics out there. Rich chocolate flavor, fluffy texture and satisfies our desire for dessert with just two ingredients and five minutes off our time. The only preparation needed is having the coconut milk can in the fridge for at least some hours. So, let's find out how we can make one of our own!

Vegan Chocolate Mousse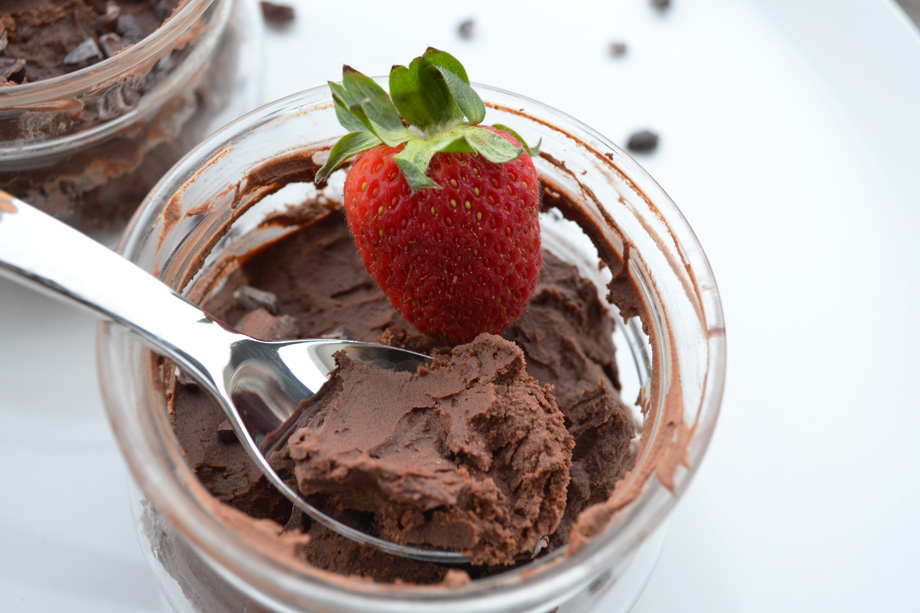 Yield: 2 servings
Ingredients
One full fat coconut milk can (400ml)
150gr dark chocolate (65% cocoa) milk free
Instructions
Place the coconut milk can in the fridge for at least 3 hours (better to be from the night before)
Open the can and take with a spoon only the solid cream from the can. Beat it until it gets fluffy like whipped cream.
In low temperature melt the chocolate (better do it in a water bath or in the microwave)
Mix chocolate and coconut whipped cream gently using a silicon spatula.
Place the mousse in small bowls and serve immediately
Μοιράζουμε σε μπωλάκια και απολαμβάνουμε!
Notes
If stored in the fridge the mousse becomes pretty stiff (happened to the one in the pics above).
If we need for the mousse to be sweeter in taste, we can add a table spoon of maple syrup or watery honey when making the coconut cream.