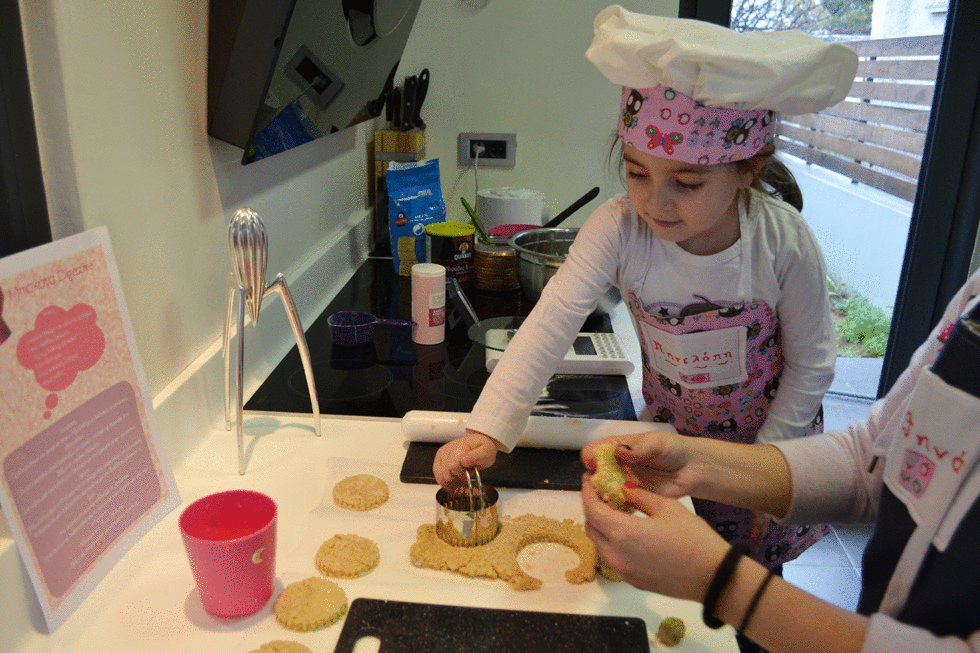 Happy New Year!! Hope you had a good time during the holiday season with the people you love the best. May the New Year bring you joy and happiness!
I would really love to say that we had an incredible time with Penelope making the cookies but it wasn't such the case. The photos are misleading.
Let's start of the beginning; for a long time I wanted to start involving my toddler to the kitchen, to get her to touch the materials and cook with me stuff she really loves eating. I strongly believe she can gain a lot from learning about the ingredients and how they can be used in cooking and baking.
The day I decided to start this type of activity, Penelope was just not in the mood. She was winning and just wanted to see her favorite cartoon. I try to lure her with many things without any luck. Everything changed when she saw the chef's hat and the apron made especially for her by my blogger friend Alexia. She was so thrilled that she tried them on, started posing for her daddy and was more than eager to become my little helper.
Both mine and Penelope's aprons are handmade by Alexia a mom-blogger with seven (yes seven) children. You can find out more about them is her a page here (link in Greek).
So let's check out the recipe of the digestive cookies Penelope love so much and wish you happy cooking with your youngsters.

Μπισκότα Digestive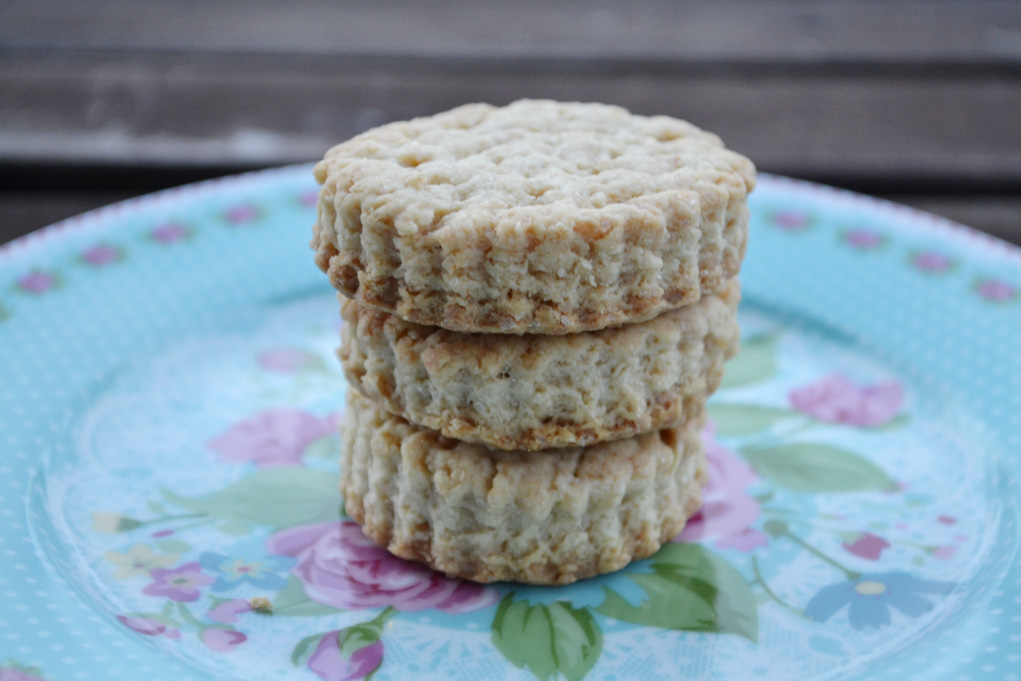 Yield: 10 cookies 6cm diametre
Ingredients
1 cup all-purpose flour
1 tsp oatmeal flakes
4 tsp (56gr) unsalted butter cut into small cubes
4tsp brown sugar
4tsp milk
Instructions
Prepare the oven in 190o Celsius
In the food processor smash the oatmeal flakes into a dusty form
Sift the oatmeal dust with the flour in a bowl and leave aside
Beat the butter with the sugar with a mixer until they become an even cream
Mix the all the remaining ingredients with a silicon spatula and by hand to get an even dough
On a parchment paper roll out the dough with the help of two rulers to get an even result
Cut out the cookies with a round 6cm cookie cutter and open small holes with a fork
Bake 10 to 15 minutes
Spread the cookies in a rack to let them cool
Notes
We can replace half of the flour with whole grain flour
Initial recipe
here
The aprons were offered by
Thalassi Handmade
(thank you so much Alexia)