Almost a week has passed from the second lockdown here in Athens. A lot is different from the first lockdown. First of all there is a lot more traffic than the fist lockdown. Despite the fact that most of the stores are closed. 
Also I noticed that sending all the time sms for going to my basic tasks (doctor, office, school, super market) is like going back to my mom's home and shouting every time I leave where I am going…. but instead telling my mum, I text to the authorities 🙂 
Also I am so happy to see so many Christmas trees on my social media platforms. So glad. I have a lot of plans for this years decoration, but I decided to put them in action as soon as I am ready with my winter house chores. So for the time being I am planning big! 
Another fact is that today I had a lot of work and I am way too many hours in front of a screen. I think I should do something else that does not involve screens. But I know that the weekend is near. And that we are going to stay in. And that we want to have a lovely brunch with putting on 1 kilo on two days. 
So this is the recipe for you. Yummy pancakes, fluffy, and super light and flourless. We noticed a lot of difference in comparison of the classic pancakes I usually make. Also, because the butter is quite runny you can use a sauce bottle to make whatever shape you want for your pancakes. 
Penelope and I had so much fun cooking these pancakes. She fed all of her Barbie and Lol surprise dolls in perfect food styling.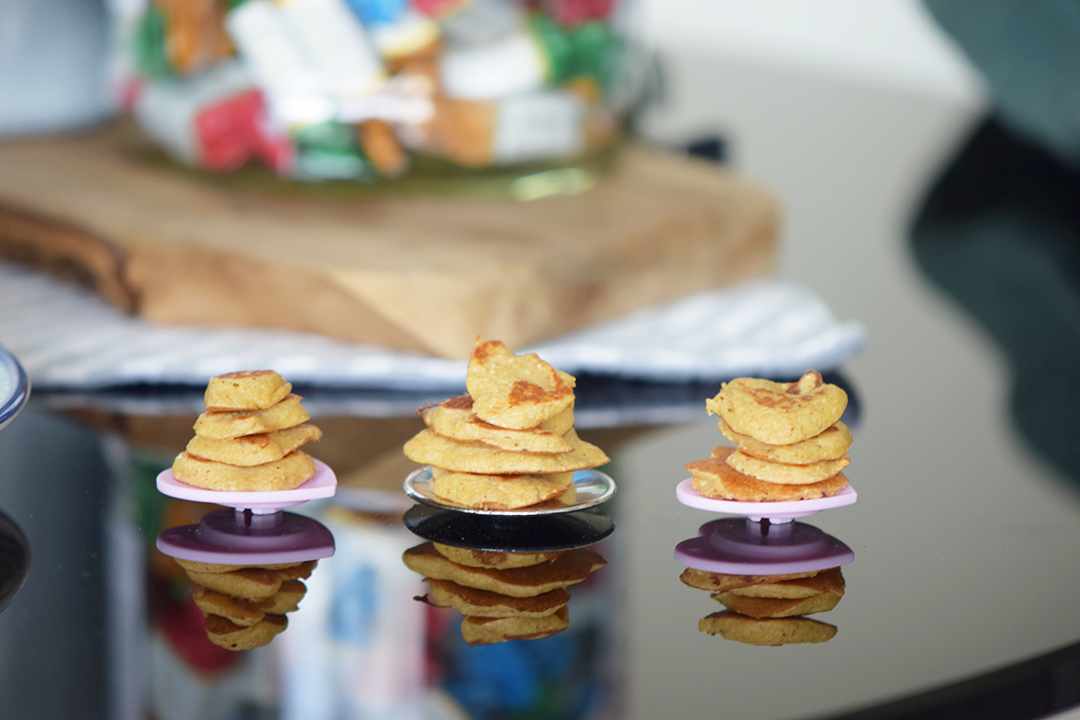 Also, she made for herself unicorn, rainbow, sun and heart shaped pancakes.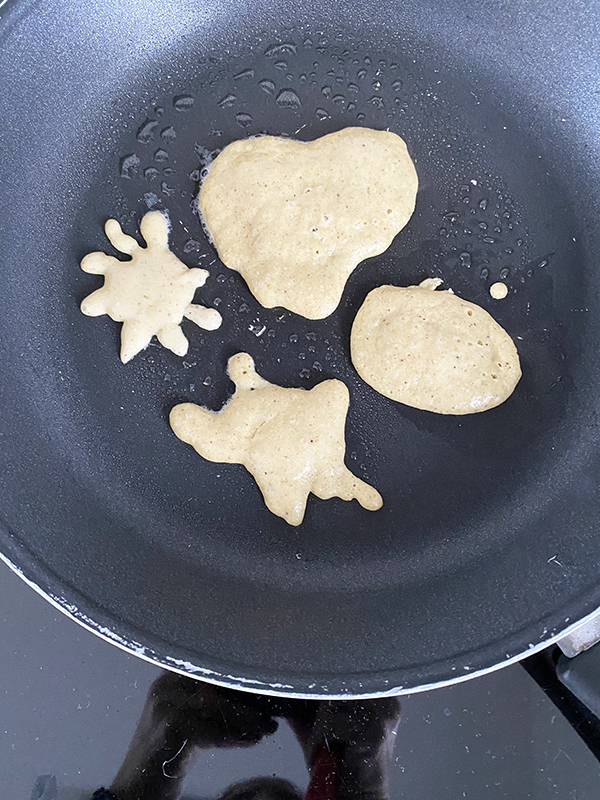 Aren't they the cutest? So let's check out the recipe and wish you the best for the rest of the week. 

Oatmeal Banana Pancakes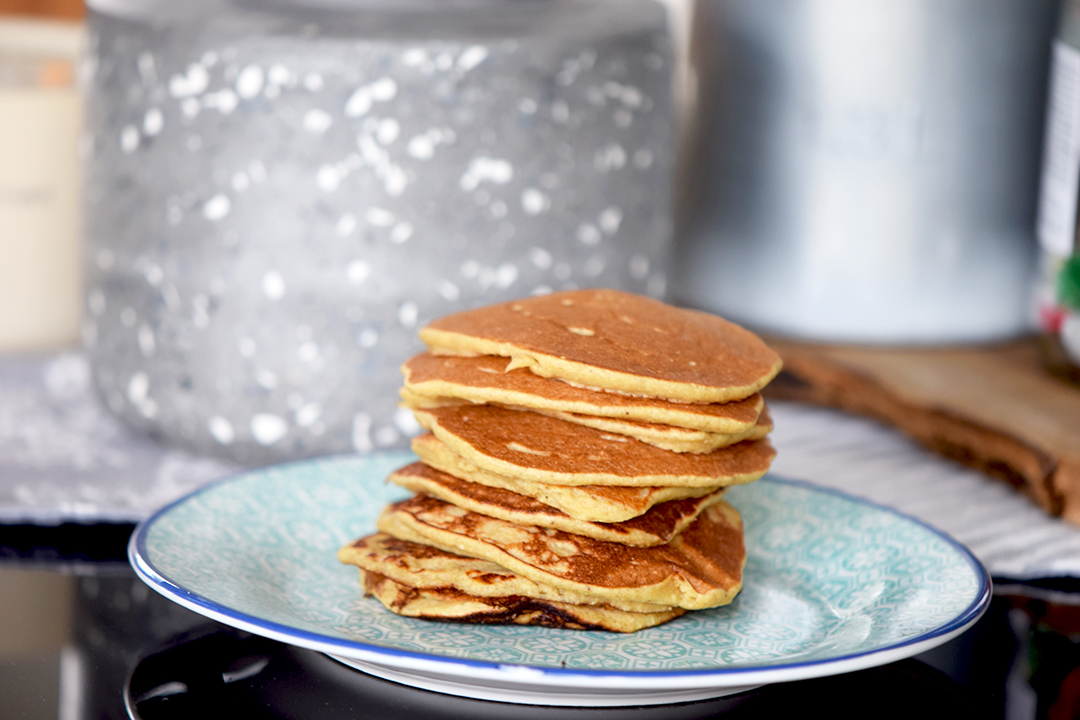 Yield: 2 to 3 persons
Super yummy flourless pancakes
Ingredients
2 eggs
1 tsp vanilla extract κ.γ.
¼ tsp cinnamon grounded
120gr milk
90gr oatmeal flakes
2 bananas medium sized
oil for the pan
Instructions
Place all ingredients beside the oil into the blender and mix until there is a smooth and runny mixture.
Pour the mixture into sauce bottles or use a deep large spoon
Grease a large pan in high heat
Make circles using the spoon or the sauce bottle.
Lower the heat and as soon there are bubbles on the pancake flip it to the other side using a heatproof spatula.
Your little helpers can make their pancakes in whatever shape they like
Serve them with honey, maple syrup, Nutella or whatever topic you like. My suggestion is to taste them just plain they are really delicious 🙂