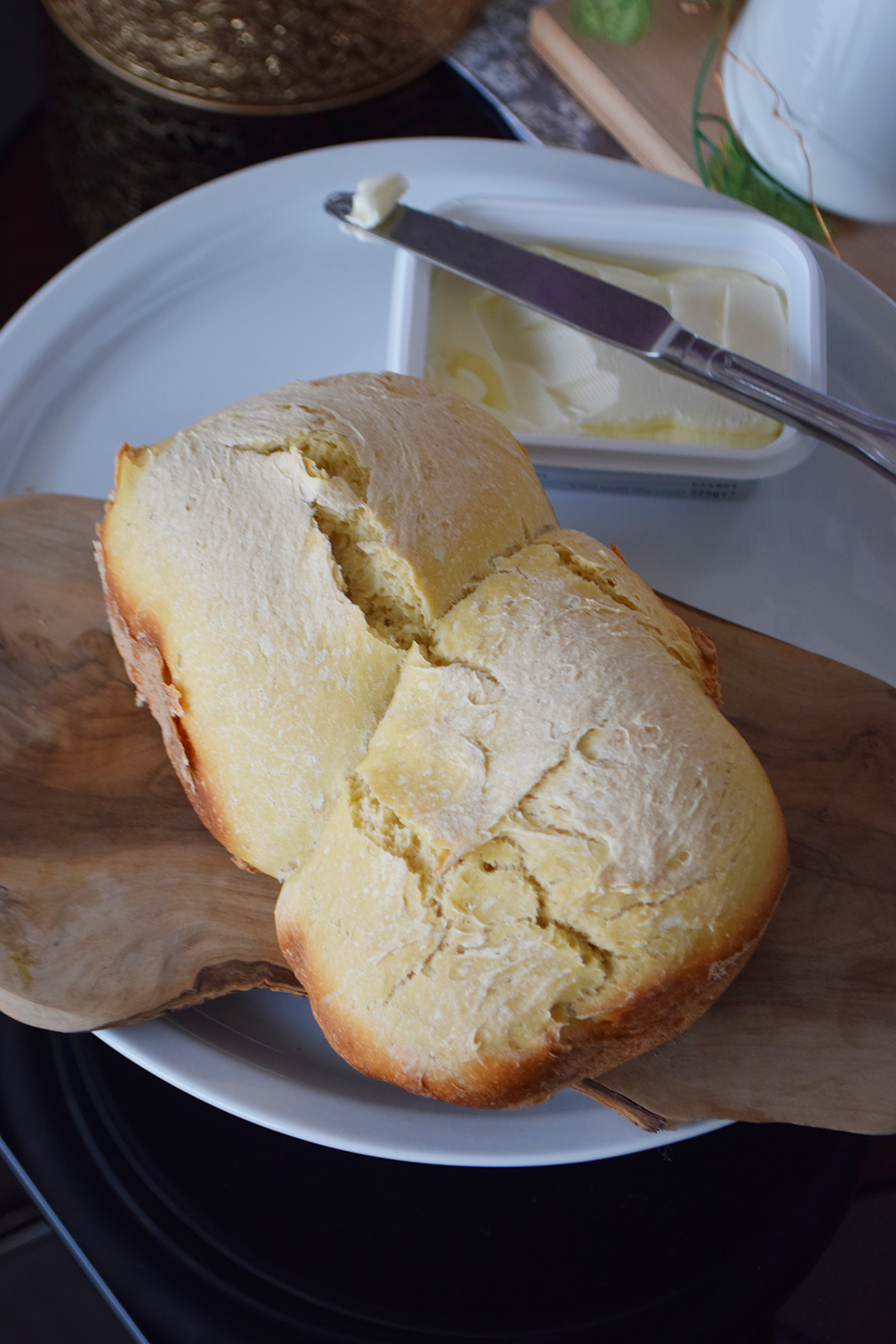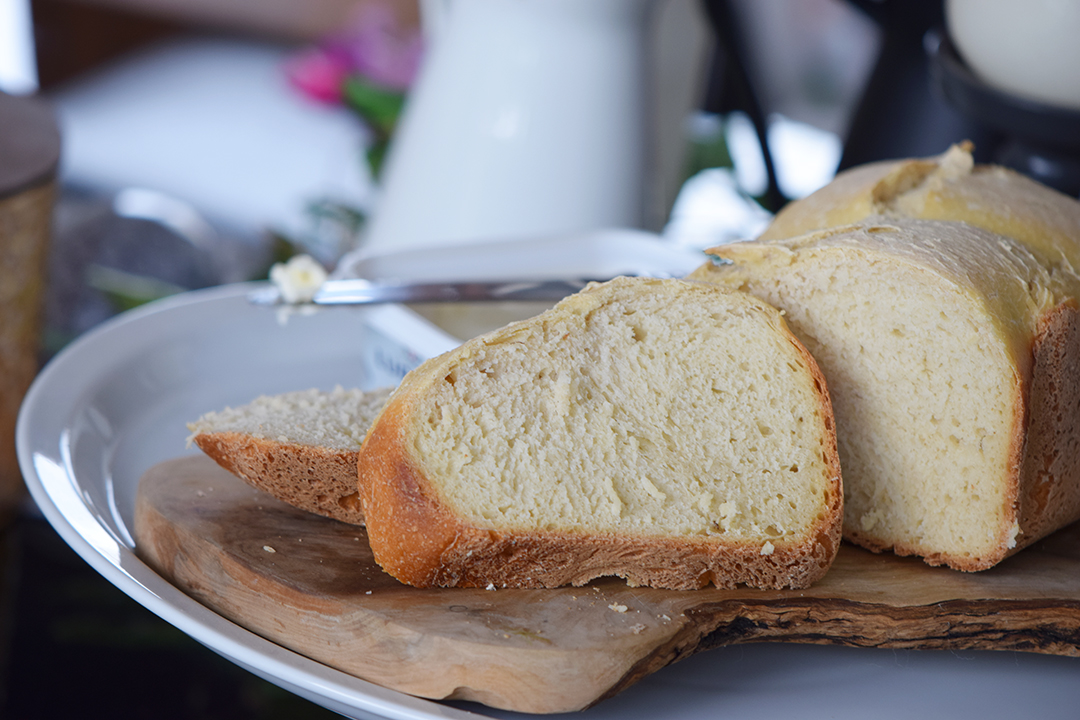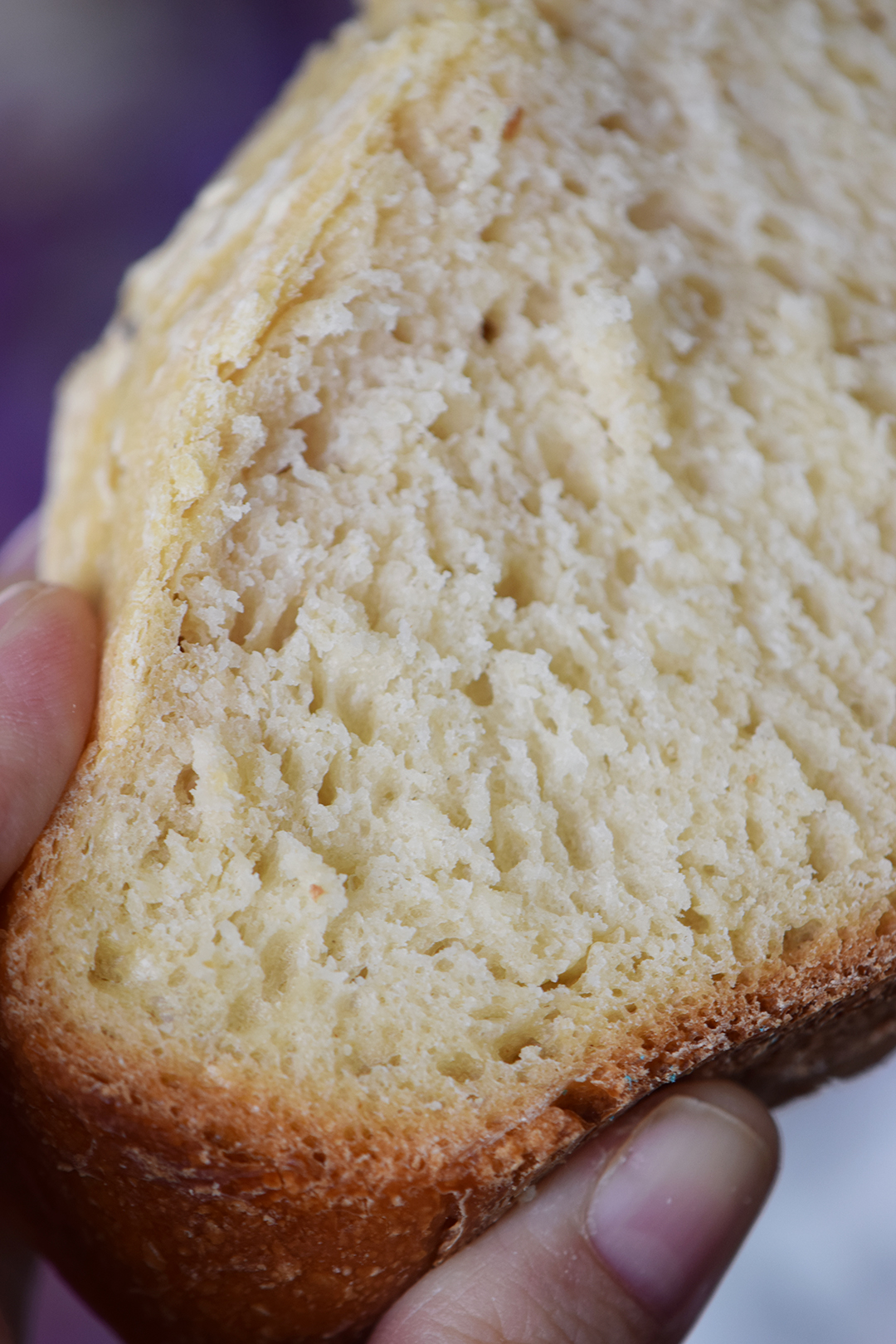 While scrolling the intros of all my recent posts I see a pattern: pandemic, lockdown, fear etc. The truth is that you cannot live in your own little bubble. On the other hand, I want this piece of the internet to bring joy and positivity. This is how I feel every time I read my posts. Am I ok that Penelope's school is closed due to the second wave of the pandemic? I am not. Am I scared? Sure I am. I keep on thinking that life goes on. It doesn't wait. Whatever the circumstances. You cannot pause life because of a pandemic. And we should enjoy every moment of our life. Do the best we can. So, this is my strategy: carry on with my life the best I can and make the enjoy the goods of the whole situation: more time at home more time to cook, bake and blog posting. 
This recipe is not a pandemic one. It is an all time classic. And this is because you can use the super gadget called bread machine. So let's meet: bread machine, the guys. Guys the bread machine.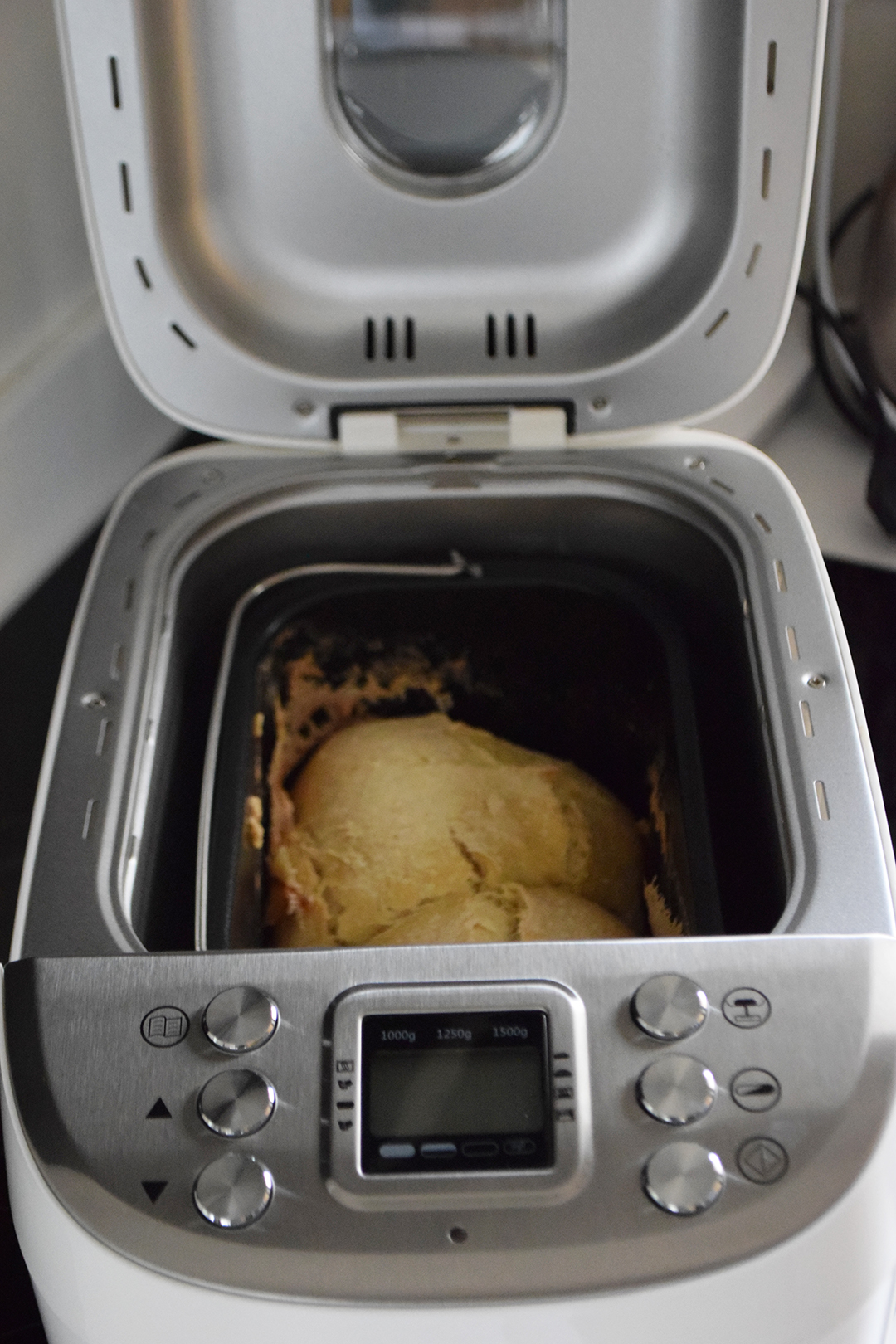 This magic machine prepares and bake bread while all you have to do is add the ingredients to the machine. You can also set the timer and prepare the machine from the night before and wake up to the smell of a freshly baked bread loaf. Fantastic isn't it? The truth is that we had an old bread machine for many year. But we stopped using it long ago. 
Until this March that bread became such a trend. And I remember my magic bread machine. The bad news where that my old one was off and I couldn't use it anymore. The good news where that Lidl had that week an offer for bread machines. So my magic hubby got out and grabbed it for me. And since then it hasn't stopped baking crunchy bread every week. 
This recipe is a fool proof one for a super fluffy and crunchy bread loaf. I liked it overbooked but as you can see in the top this is the maximum it can be baked. I could always bake it more but the smell is overwhelming. And I just cannot wait any longer. It is crunchy as it is. So I am ok. 
The last time I baked my bread I used it as a super healthy breakfast. 
And as base for one of my favourite breakfast recipes, avocado toast. 
I am sure you are following blog's instagram don't you? 🙂 🙂 
I really want to try other recipes with my bread machine, if you can a full proof one, please let me know. 

Bread Machine While Bread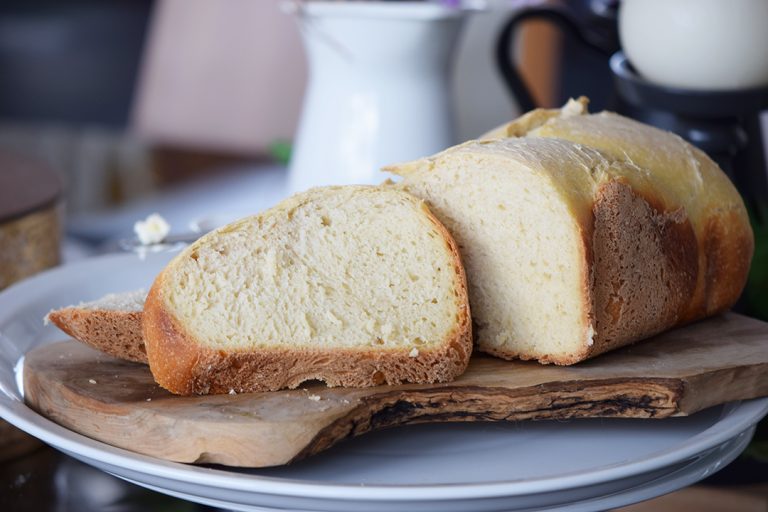 Yield: 1 κιλό
Ingredients and step by step making of fluffy and crunchy bread with bread machine
Ingredients
592gr bread flour (at least 14% protein)
388gr warm like water
8gr sugar
6gr sea salt
8gr powder yeast
14gr olive oil
Instructions
Place water and all dry ingredients besides the flour and the yeast in the bread machine.
On top spread the flour and then the yeast making sure that the yeast does not get in touch with water and the oil.
Choose the 1kg on the machine, how well baked you want it baked and let the machine do all the work for you.