I have a confession to make: I never have cooked chickpeas again. And of course as I kid I really dispised them. And then I tried out falafel when I grew up. And love it. And then tried fava. I adore it. This was the point I started wondering why I was missing out this yumminess all these years.  
I decided to start trying out chickpeas recipes as soon as possible. This quite simple one is combining chickpeas with the fine aroma and flavour of orange. 
And I am pretty sure this is the beginning of a beautiful friendship. So to all chickpeas haters out there: They deserve a second chance. Definitely. 

Orange Chickpeas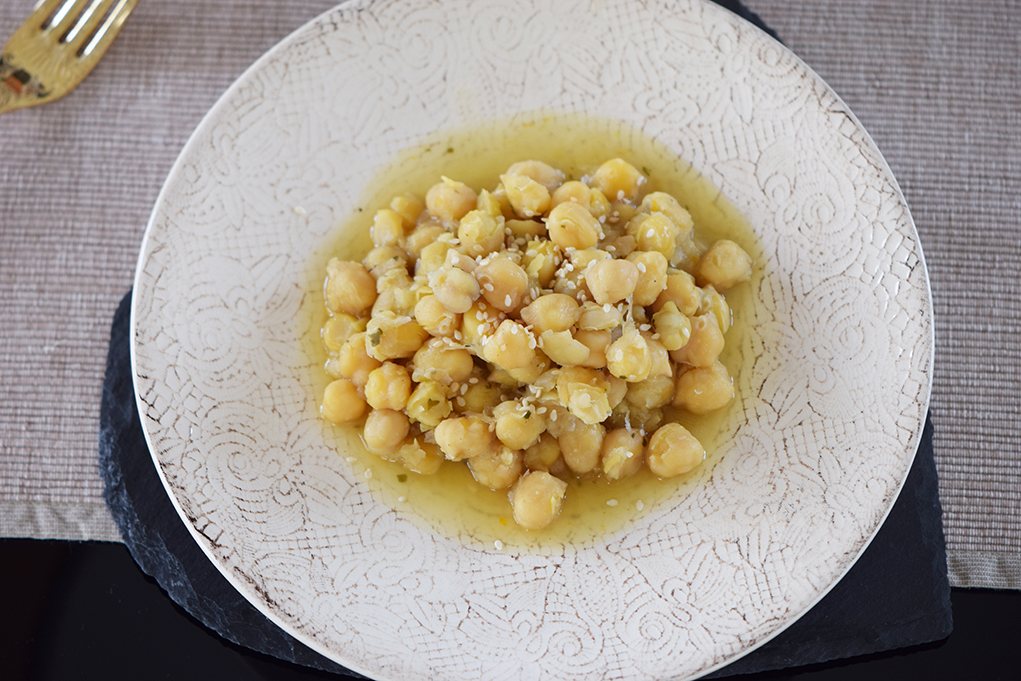 Yield: 4 to 6 persons
Chickpeas with orange flavour
Ingredients
500gr chickpeas
1 tbsp baking soda
1 tbs sea salt
1 big orange (zest and juice)
1 fresh vegetable broth
2 tsp sesame for garnish
Instructions
In a deep bowl place the chickpeas with the soda, salt and cover with water.
Let them soak for a good 8 hours.
They must have doubled in size and absorb most of the water.
Strain the chickpeas and place them in a deep pot with fresh water.
Boil them at high temperature for 15 minutes.
Strain them again, then put them back with the zest and orange juice and the broth.
Cook them at low temperature for 45 minutes.
Sizzle with sesame seeds and serve.