I adore lavender as ingredient in my baking experimentation. Its fine aroma makes you travel in green prairies and spring landscapes. Even in the middle of autumn. While baking this cake, the lavender essence conquers my kitchen and I really love it. The combination with lime and almond is a successful one according to my humble opinion. The result of my new experimentation is an extra special cake to accompany your tea of coffee.
If you are looking for an extra special cake, search no more. This is THE recipe for it.

Lavender Cake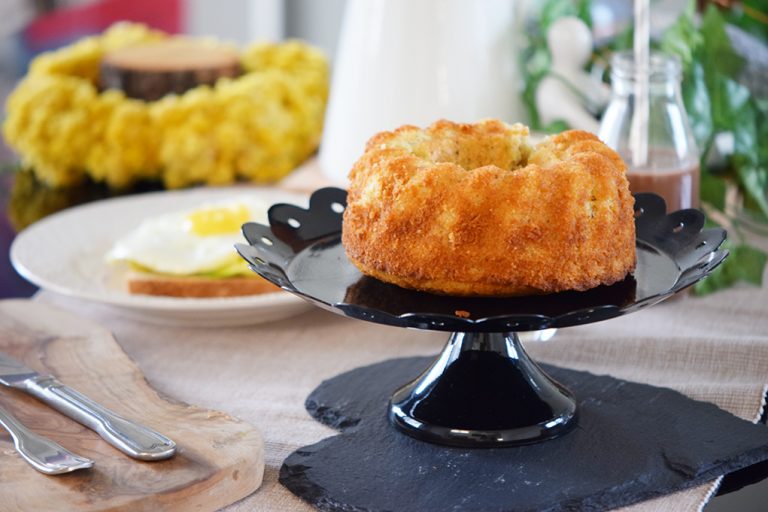 An extra fine cake full of lavender and lime aroma.
Ingredients
90gr fresh milk
2 tbs (4gr) & 1 tbs. (2gr) dried lavender
60gr butter at room temperature
100gr sugar
2 eggs
100gr self rising flour
10gr raw, peeled and unsalted almonds (approx. 8)
zest of one lime
Instructions
From the night before mix the 2 tbs of lavender in to the milk, wrap it and keep it in the fridge.
The next day, preheat the oven at 175 degrees Celsius.
In a food processor beat the almonds with the zest and the rest of the lavender until fully incorporated.
Beat the butter with the sugar in a standing mixer.
Add the eggs and mix until fully incorporated.
Strain the lavender from the milk and add it along with the flour and the almond mixture to the batter.
Mix with a silicon spatula with gentle upward movements.
Fill in to max ⅔ the baking mould. Be sure to grease it properly.
Bake for about 40 minutes until the fork comes out clean from the centre of the cake.
Let it cool and un-mould.
Enjoy!!
Notes
Please note that the ingredients are for a small mould. For a larger classic mould adjust the ingredients to double or triple.