I don't know about you, I definetely vote for mango sorbet! Schoolyear has not yet started for Penelope (since we are official in kintergarden now) so we are still in summermood at least during the afternoons. Also, I am on denial that summer is gone! This mango sorbet helps a lot ! It tastes so summer, so exotic that each bite travels me in exotic places, beaches etc. This summer I discovered a mango sorbet at my local super market and it really became my favorite. Whoever follows my Instagram account has figured this out by now (a lot of mango sorbet posts 🙂 ). It was about time to make some of my own.
So, why don't you vote summermood in September like me? Put this song on and read below the easiest recipe of a mango sorbet!
Wishing you a lovely summer time!
Mango Sorbet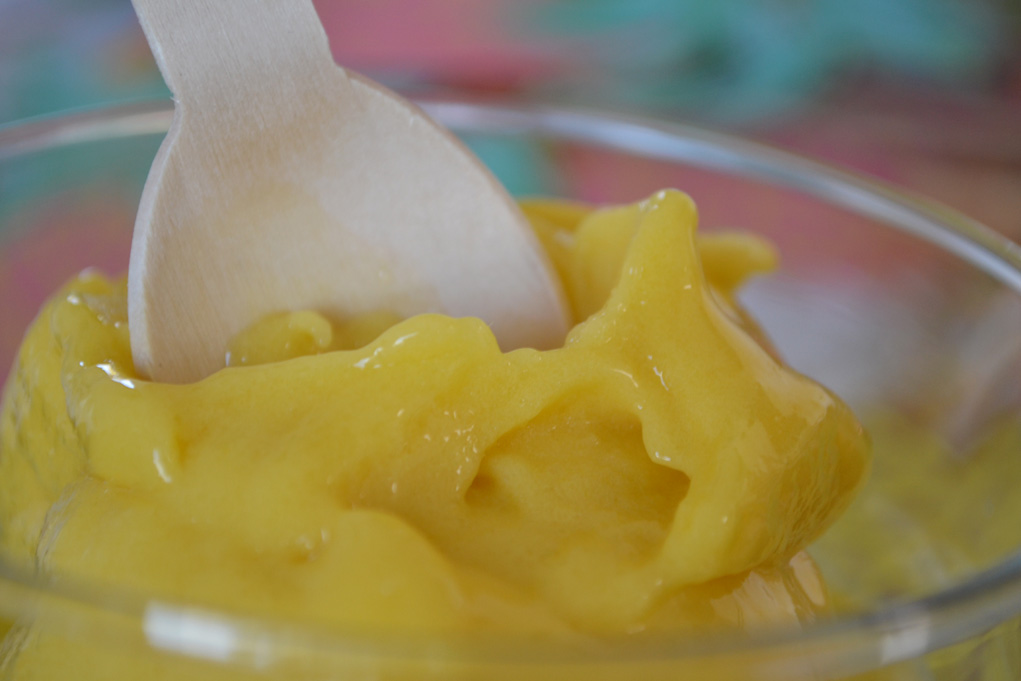 Yield: 2 to 3 servings
Ingredients
1 matured mango
1 shot marple syrup or liguid honey in room temperature
1 shot of cold water
Instructions
From the night before peel cut the fruit in cubes.
Place them in cube trays.
The next day place all ingredients in the food proccesor
Start the processor running in the lowest velocity until the ingredients blend well and its a nice soft frozen puree. Be patient it could take up to 4 minutes.
Serve immediately or store in an icecream box.
If stored, allow the sorbet to defroze for five minutes before serving.