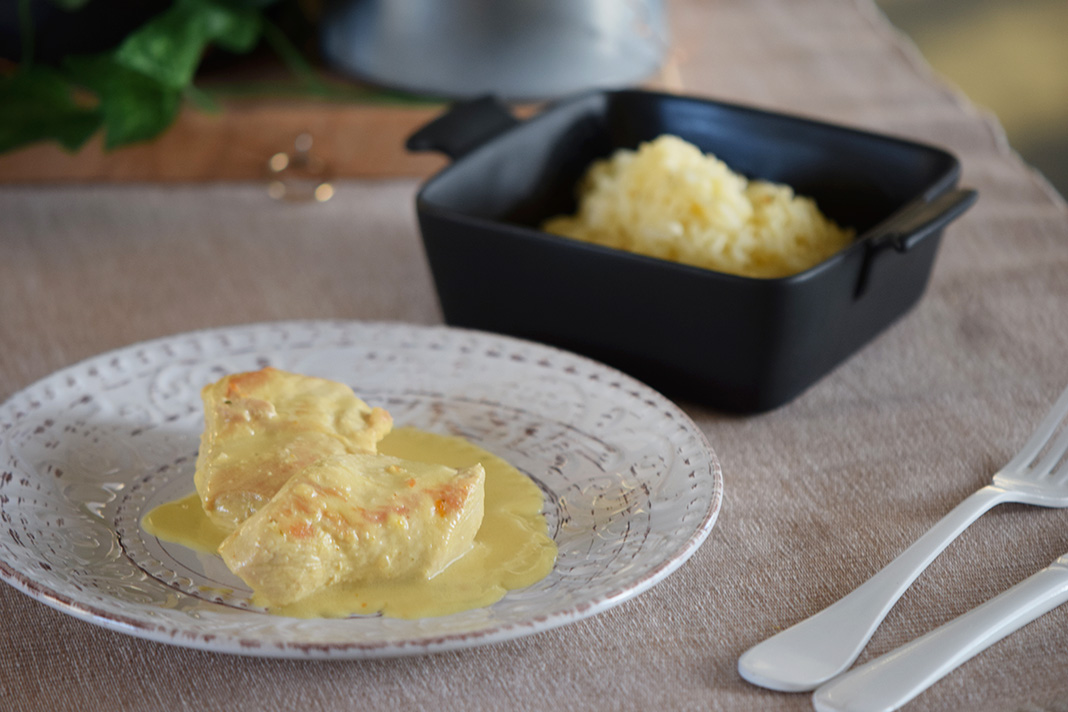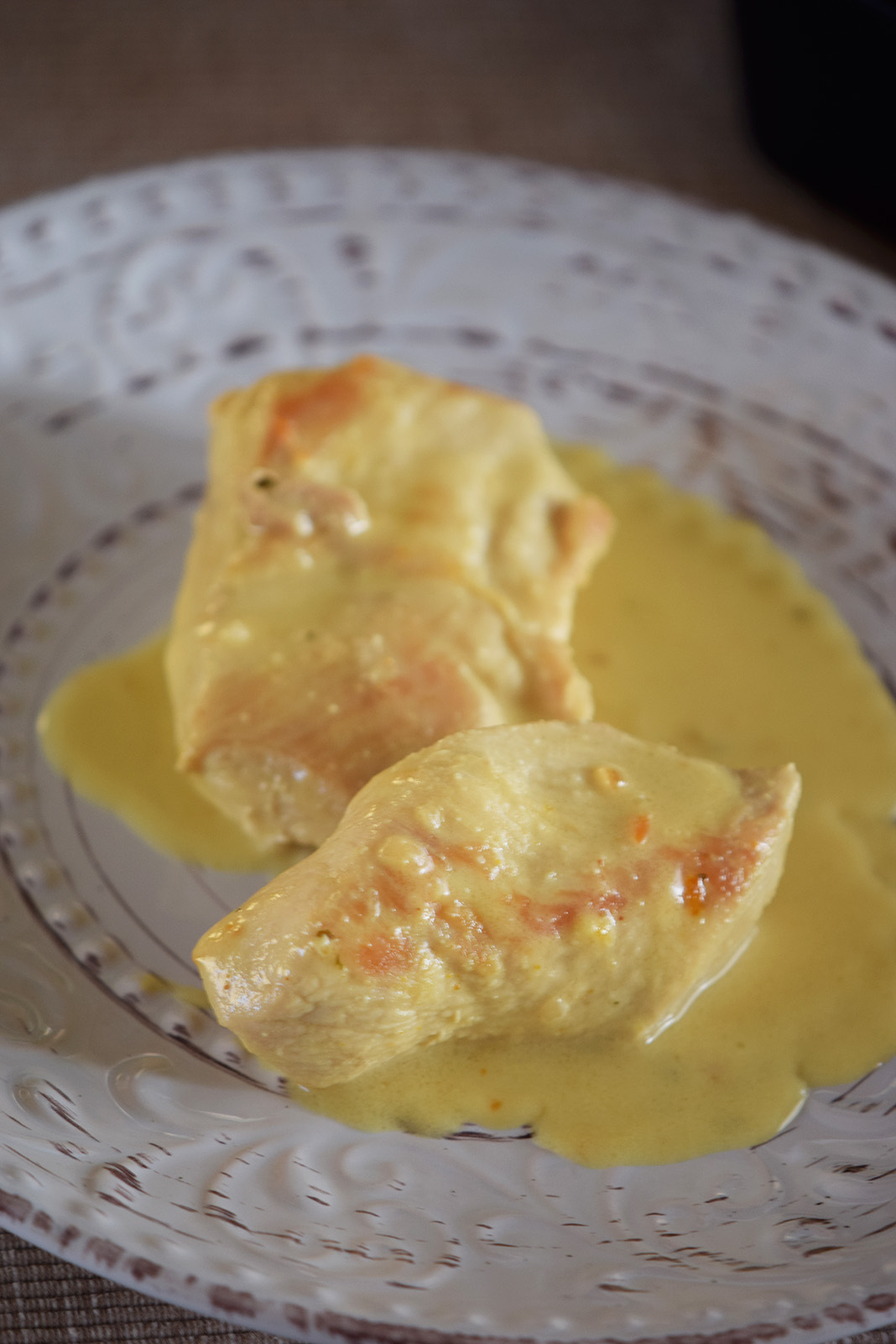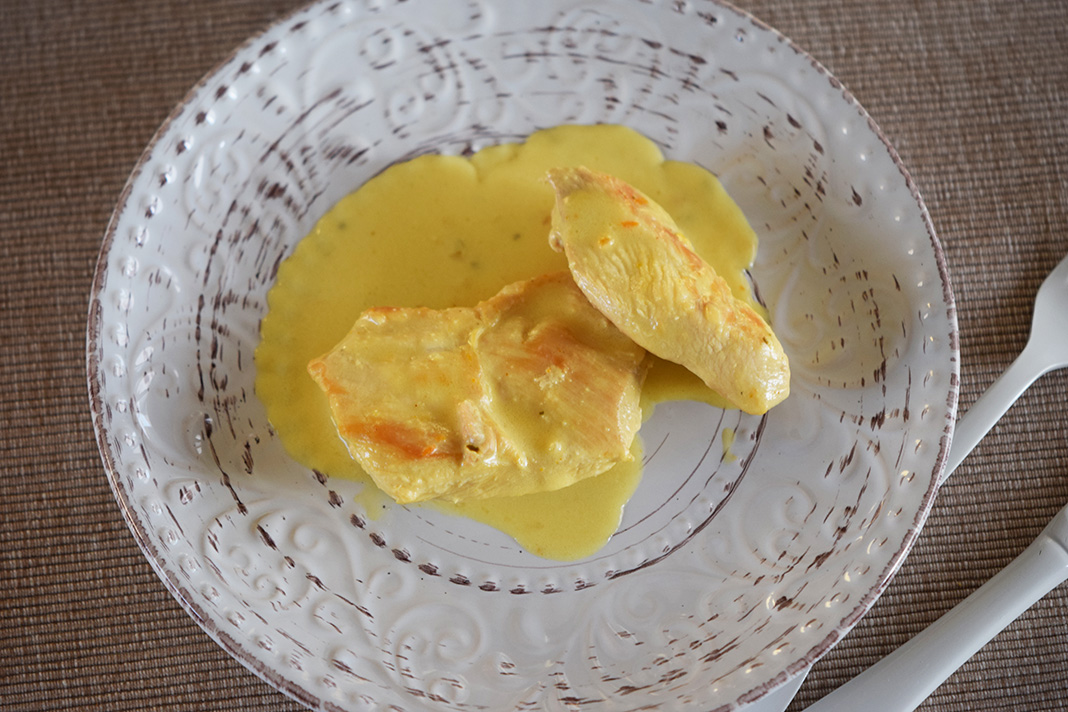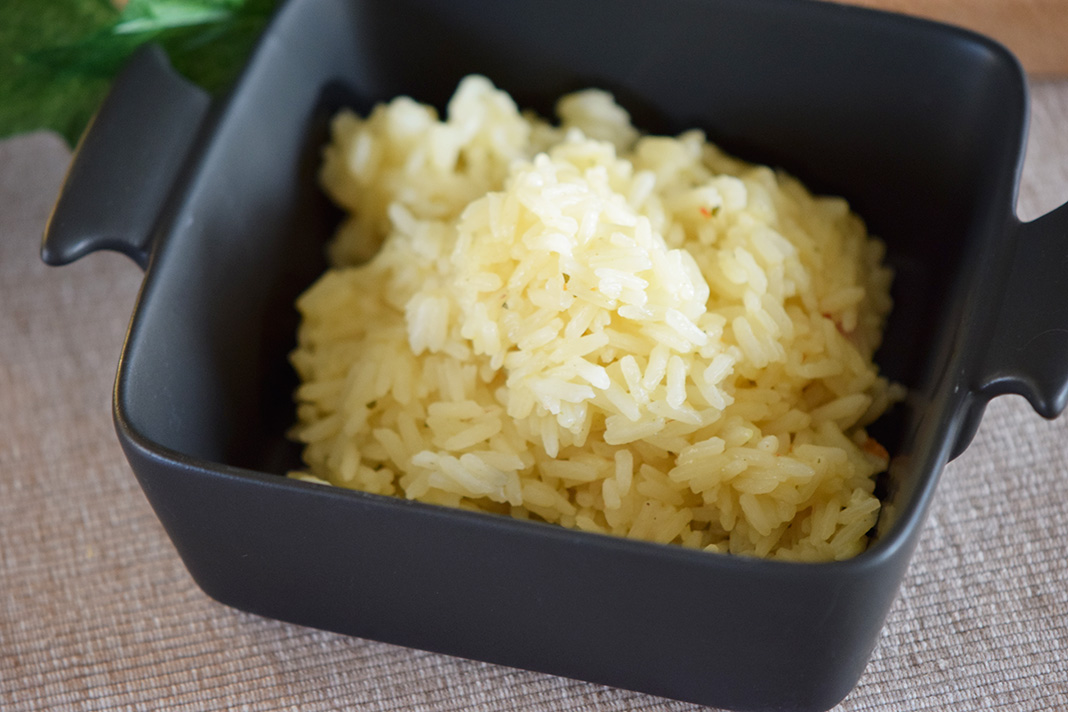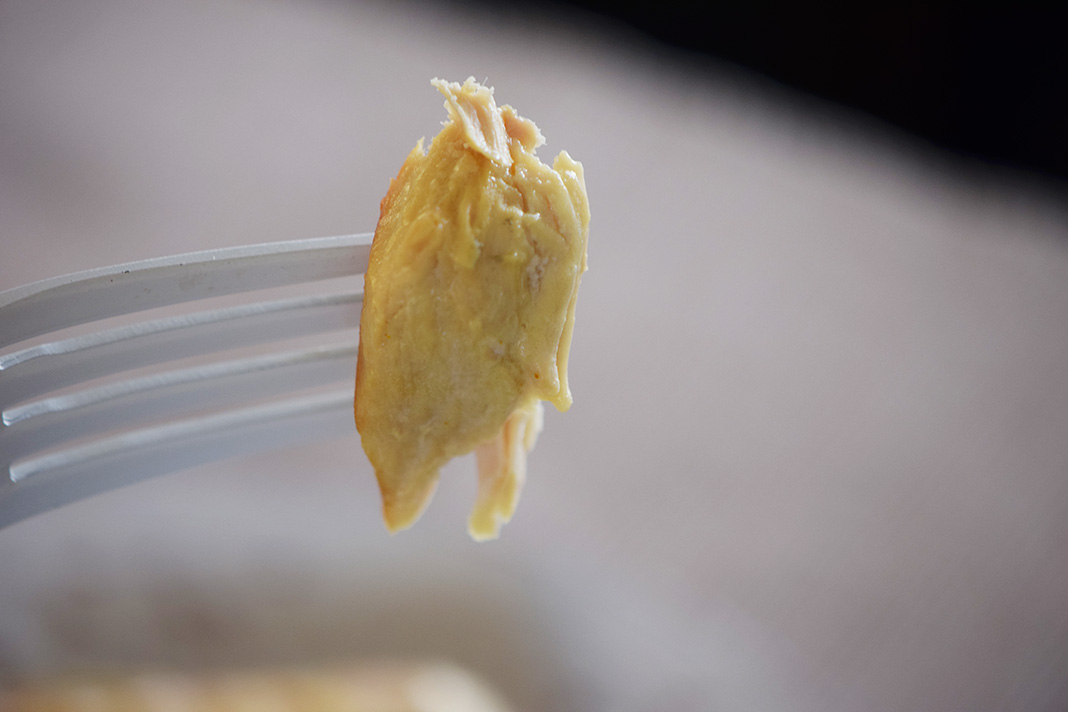 October for me is the month where the frenzy daily life is at full speed. Work, homework, activities, household handling…. 24 hours are just not enough! The cooking has also gone wild since the goal is to eat home cooked meals on a daily basis! Up to now I can proudly say that I manage to achieve it!!! This means that during the weekend I cook more than one meals to make up for the days I have no time for cooking in the evening! 
Intensive meal preparation for me means experimentation. I find myself trying out new flavours and ingredients in classic meals such as chicken with rice. The lime aroma along with the coconut milk, makes an exotic alternative to a classic midweek meal. 
P.S. I promise to change my plate- prop on the next post. Just realised I've been serving you in the same plate three posts in a row. 
Lime & Coconut Milk Chicken Breasts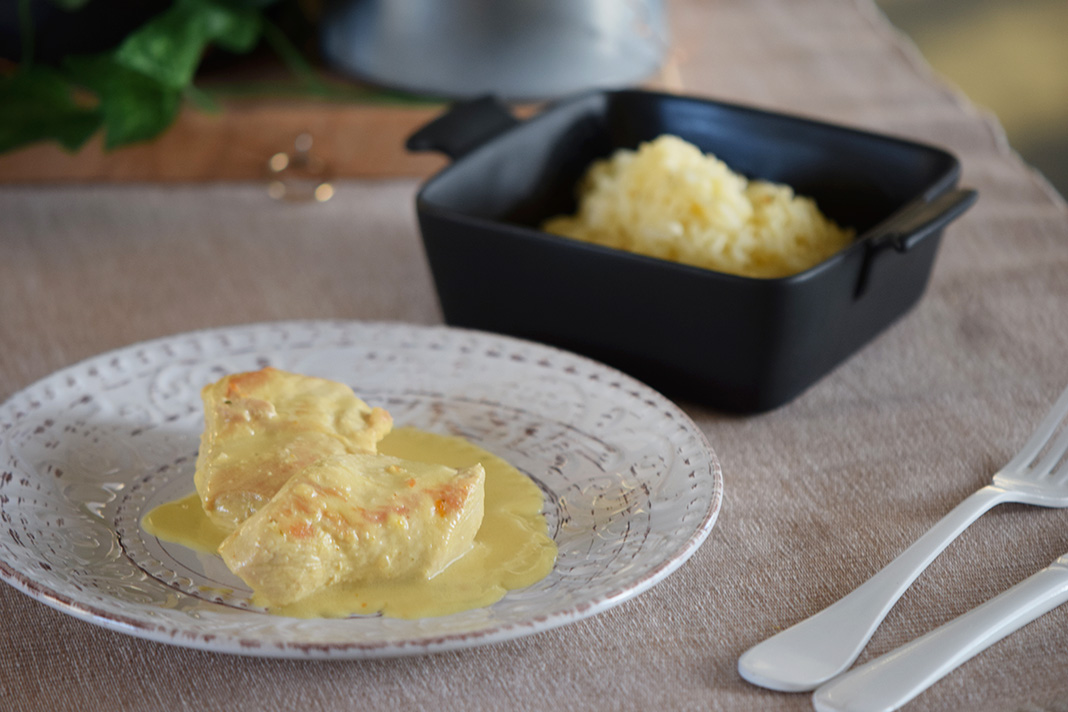 Yield: 3 persons
An exotic alternative to the classic chicken with rice recipe!
Ingredients
2 boneless chicken breasts (316gr)
3 tbps sesame oil (can be replaced with any oil of your liking )
250ml coconut milk
170gr long grain jasmine rise
1 tsp garlic powder (or one garlic glove finely chopped )
½ tsp turmeric powder
1 small lime
sea salt
Instructions
Slice in half the chicken breasts to make them thinner and easier to cook.
In a large pan with cover pout the sesame oil and cook the breasts for five minutes in high heat until they get with and slightly golden.
Add the coconut milk and lower the heat.
Add the garlic, turmeric, the juice of the lime and sea salt according to taste. Cook at low heat for about 20 minutes with the pan cover on.
In the meanwhile cook the rise according to packaging instructions. I have a step by ste process (in greek) here.
Dinner is served !