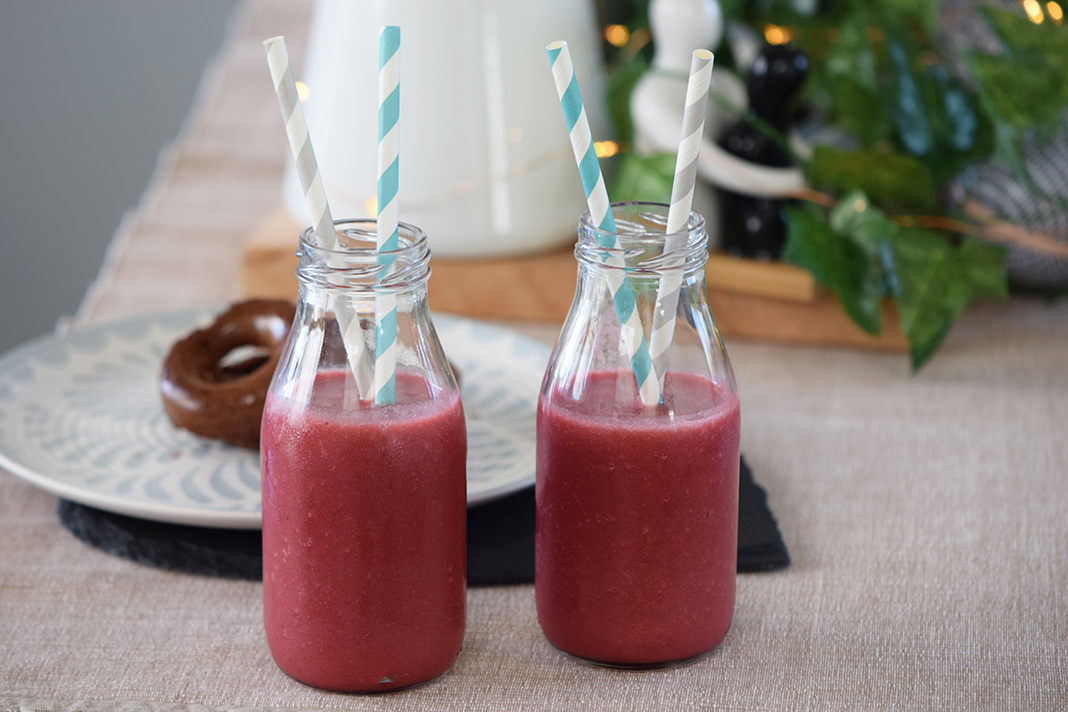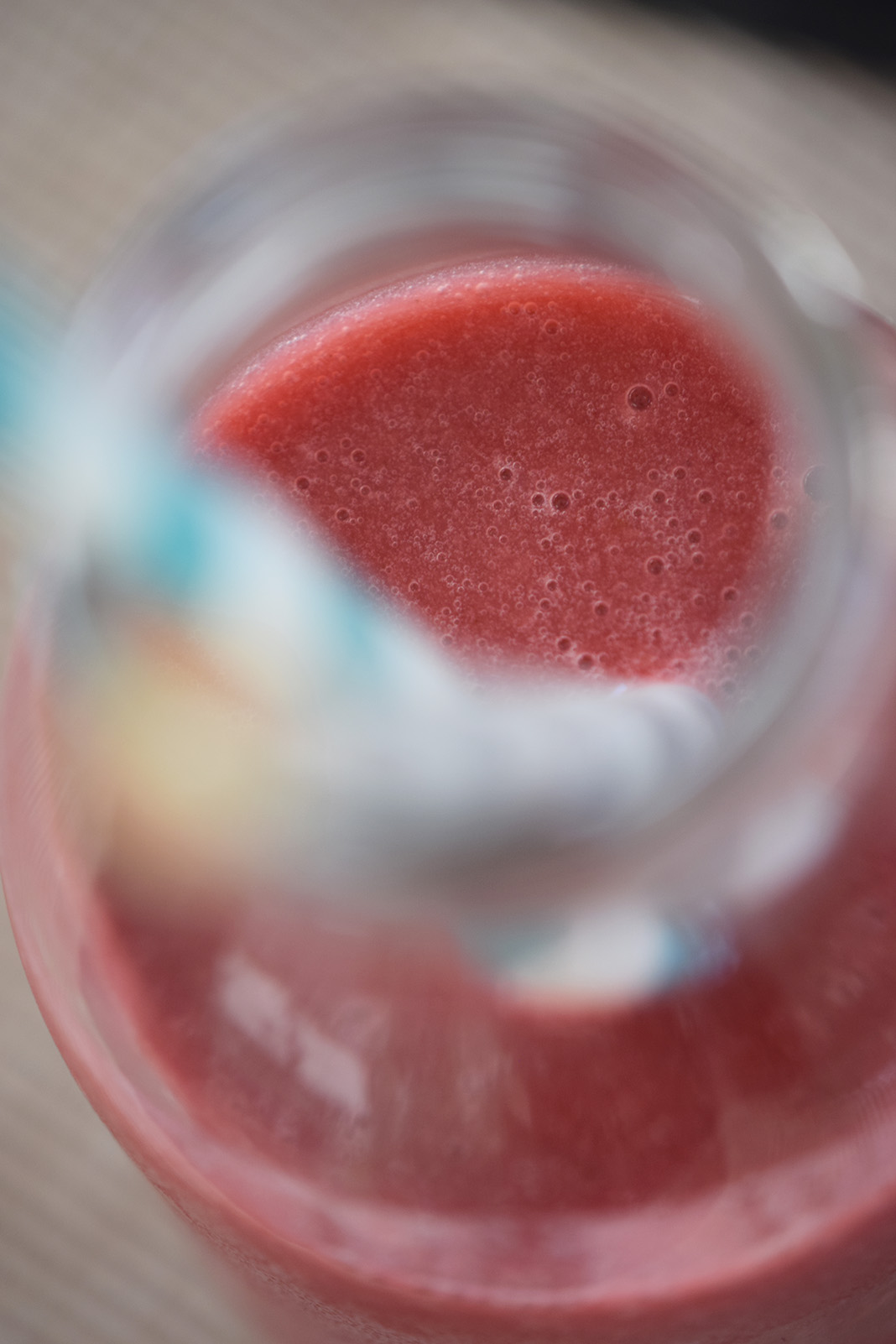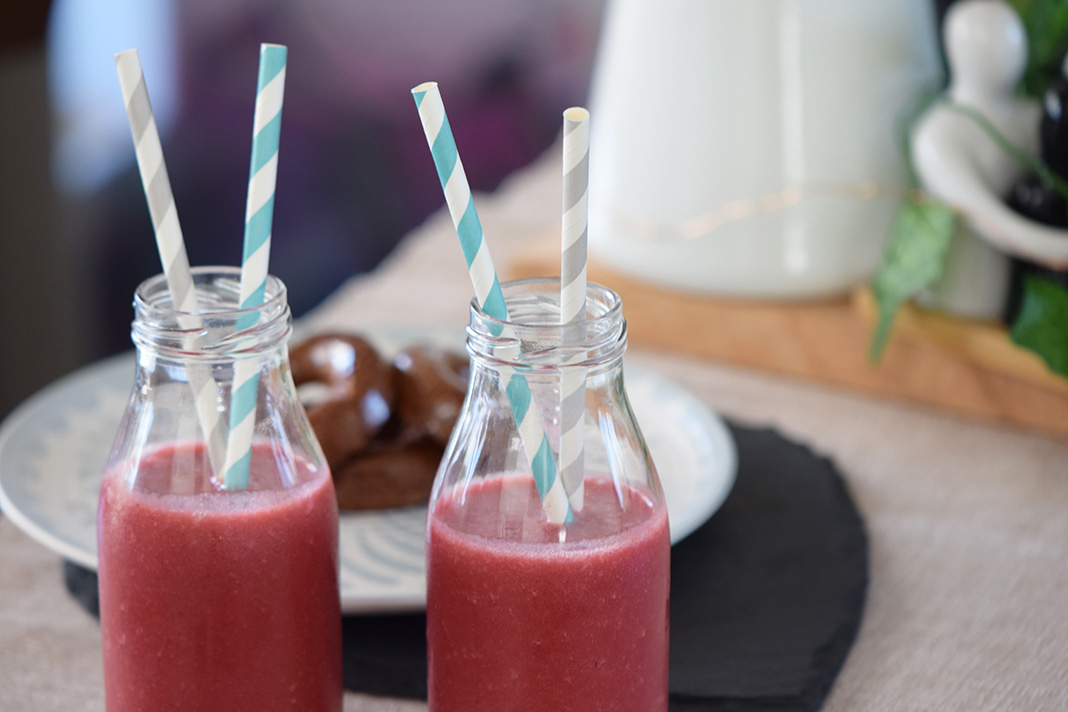 When the weather gets a little bit colder, brunching is one of my favourite (weekend) habits. This is when I search for new recipes… smoothies, eggs, new plates…always open to try something new! This is how this recipe was made. It remains cold, just a quick reminder that it is still autumn. To be honest, every beetroot I tried in the past wasn't that good! I strongly believe that adding banana in the smoothie makes all the difference! Did I mention its diary free? 
So let's find out how to make this smoothie in just minutes and for me long zips and deep breaths to get the energy I need for the Halloween weekend that is coming to our sweet home next weekend 🙂 😉 

Beetroot Smoothie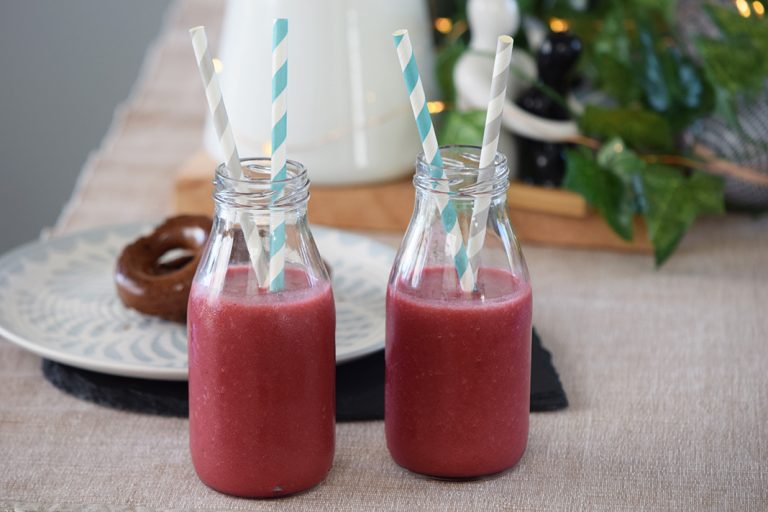 Yield: 1 με 2 ροφήματα
Δώστε στο πρωινό σας χρώμα και ενέργεια με αυτό ένα ρόφημα παντζαριού!
Ingredients
112gr steamed beetroot
55gr banana
40gr maple syrup
100gr almond milk
100gr cruched ice
Instructions
Place all ingredients in the blender.
Mix and enjoy!!
Notes
Maple syrup can be replaced with honey.
Almond milk can be replaced with any milk of your liking
Many thanks to the company
Agrokipos Halvatzi
for offering their products for tasting !