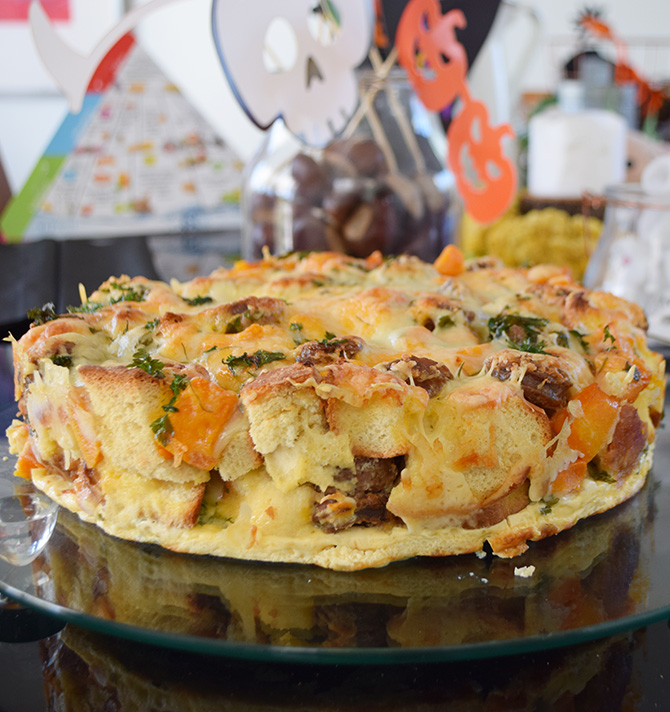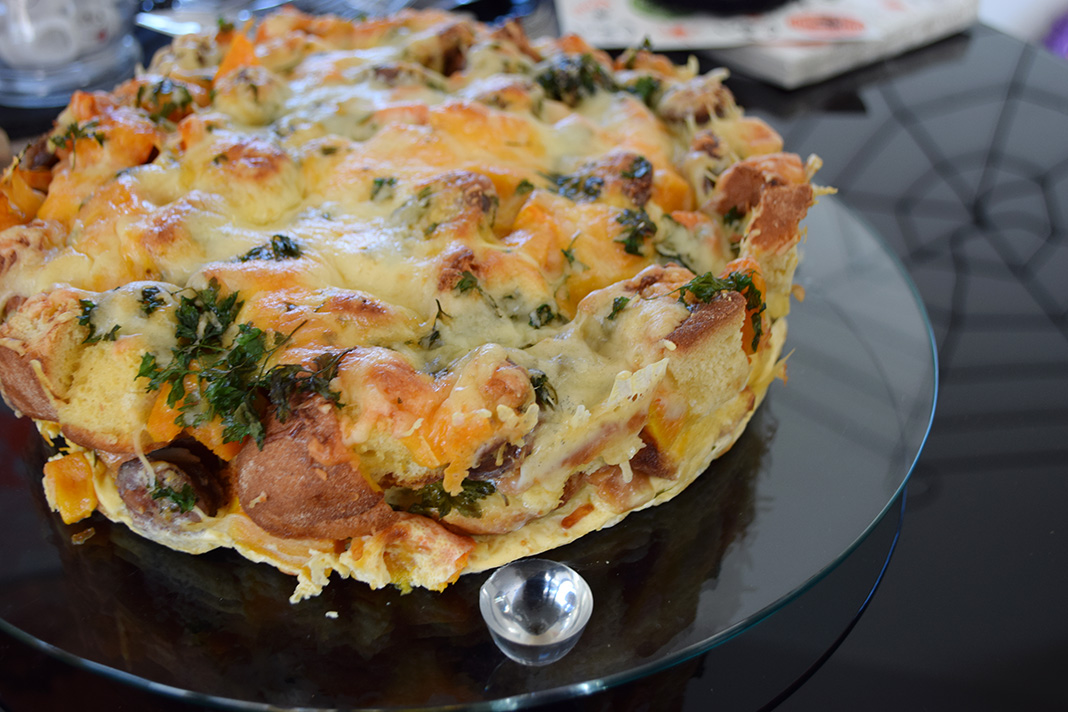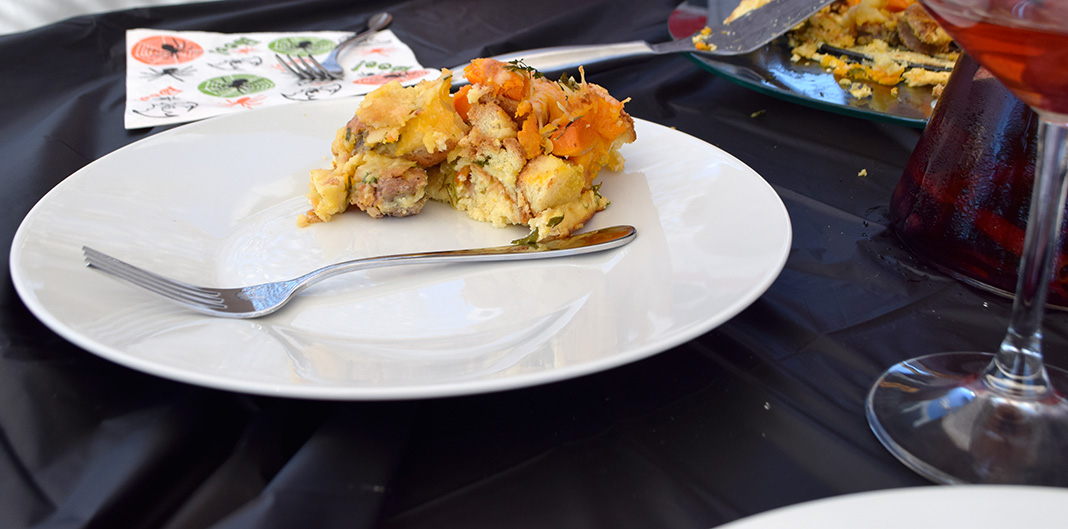 Halloween party part two. The first part can be found here. The savoury part of our party included a lot of new recipes and experimentation. All autumn and halloween related of course. The recipe that stood out was definitely the strata shown in the pics above. It is full of taste, aroma and autumn colours. The best thing about it is that you can prepare it the night before, leave it in the fridge and bake it the next morning. The ingredients are quite simple but the result is very impressive and can make the centre piece of your buffet!! Personally, I will use this plate again for sure. 
Let's check out the recipe step by step and Happy Halloween!! 
Butternut Squash Strata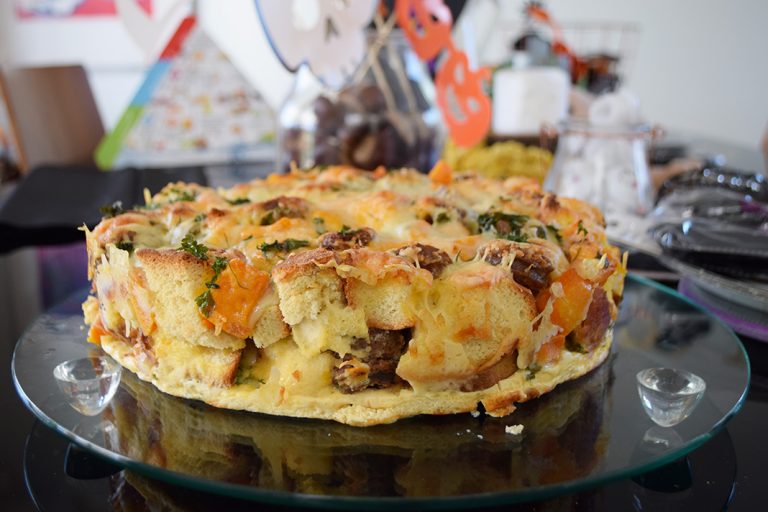 Yield: 1 round 28cm diameter mould
An easy fall recipe full of taste, colour and aroma!
Ingredients
1 butternut squash ( 640gr of net weight)
2 tbsp olive oil
2 fresh rosemary bough
1 garlic glove
sea salt
1 loaf rustic bread (350gr)
6 eggs
500ml milk
10gr of fresh sage
450gr sausage
225gr cheddar cheese grated
200gr regato cheese grated
Instructions
Preheat the oven at 180 degreed Celsius.
Cut the butternut squash in two using a extra sharp knife and being extra cautious.
Using a spoon clear the butternut squash.
.
Cut it in four and using a high quality peeler, clean the butternut squash.
Cut it in small cubes.
In a small oven pan toss the butternut squash, the olive oil, the rosemary, sea salt, garlic, mix and bake for about 25 minutes until lightly tender while mixing the cubes every 5 minutes for even baking.
In the meanwhile, slice the bread in small cubes.
In a large bowl beat the eggs and mix in the milk.
Cook the sausage cut in small pieces
In a round silicon mould place bread cubes in the bottom. Above them place squash cubes, sage and sausage and keep layering ending with bread cubes. Pour in the egg mixture and spread the cheese.
Bake for appoximately 30 minutes until the cheese melts. Do not open the oven while baking.
Let it cool for about 15 minutes and remove from the mould.
Notes
If using a detouchable mould make sure it doesn't lick and grease the edges and bottom.
Initial recipe
here
.