Easy to make, without the use of an electric mixer and with simple ingredients: these cupcakes are always my life savers when I want to make an easy and yummy edible gift! I make them a lot and usually I do not use exact measurements I just make them by experience. The last time I baked these yummy little things was at Penelope's 5th birthday party. I wanted them for my candy bar and I garnished them with pink buttercream and yellow sprinkles to much our party theme. So let's see: quick and easy to make, a little patience to get them baked and then decoration with whatever we like: sugar paste, buttercream, sprinkles. This time I sat down and wrote down the measurements for you: would you like to have my recipe? 

Basic Vanilla Cupcakes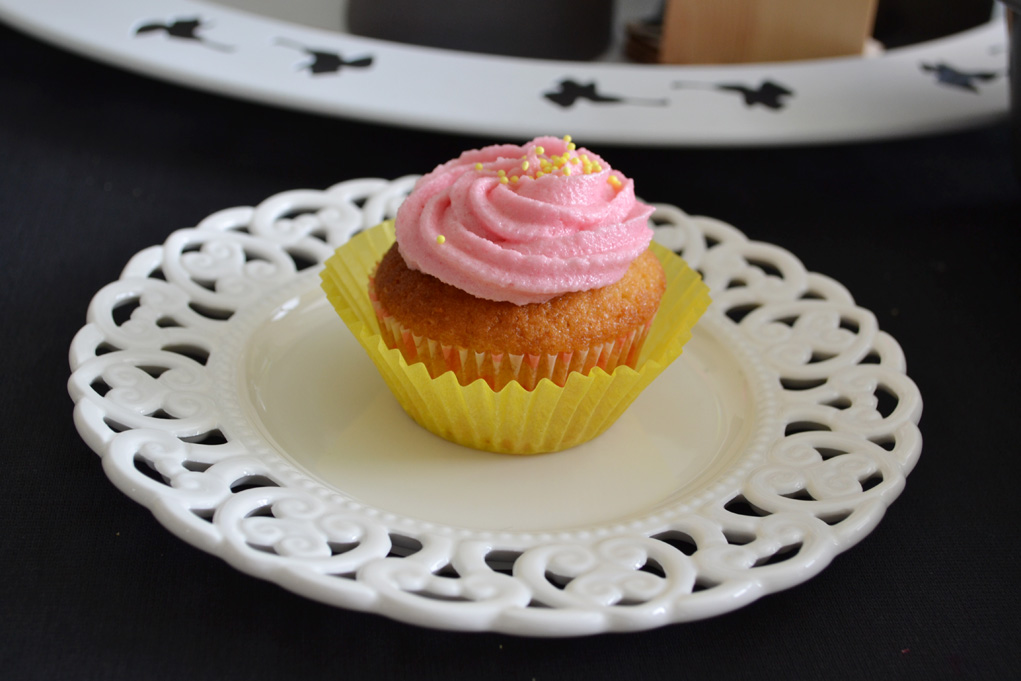 Yield: 12 μάφινς
Ingredients
180gr self arising flour
150gr sugar
120gr milk
2 eggs
1½ tsp vanilla extract
125gr real butter melted
Instructions
Preheat the oven at 180 degrees Celsius
In a mixing bowl add the melted butter with the sugar and stir
Add the eggs one at a time and keep on stirring
Add the vanilla extract
Pour the flour and the milk and stir until you get an even batter
In a muffin pan with 12 places put a cupcake paper in each case.
Pour in the cupcake papers the batter as evenly as possible with the help of a tablespoon
Bake for about 20 minutes, until the knife comes clean from the center of the cupcake
Let them cook for 10 minutes and then place them on a cooling rack
When they are at room temperature, decorate them according to taste.