Oh yes I am still here. I've missing posts (a lot) but still here. This was an lifechanging year for me in so many levels. I lost people I love leaving me with deep scars. Happy changes also happened. And lots of traveling. And grief and anxiety 2019 was a full and busy year. But I do not want to bother you with my bad new. Especially know that everyone is in full speed holiday mood. And it is the right mood if you ask me.
I cannot even realise how quick the holidays came. And even more, I cannot see how I managed to leave my blog without posts for 6 whole months. 
Maybe I didn't update the blog but I sure visited it a lot. It is my wise advisor whenever I feel like baking or cooking one of my favorite recipes. 
On a quest of that sort I discovered recently that I don't have in my posts a basic chocolate cake. I have quite a lot of chocolate recipes and cakes but not one with just cocoa. OMG. I had to correct it immediately. And voila. The most moist and full in chocolate taste cake. Just enough sweet to enjoy it with your morning coffee. Perfection. 
Hope you try my recipe soon. I will. 
Basic Chocolate Cake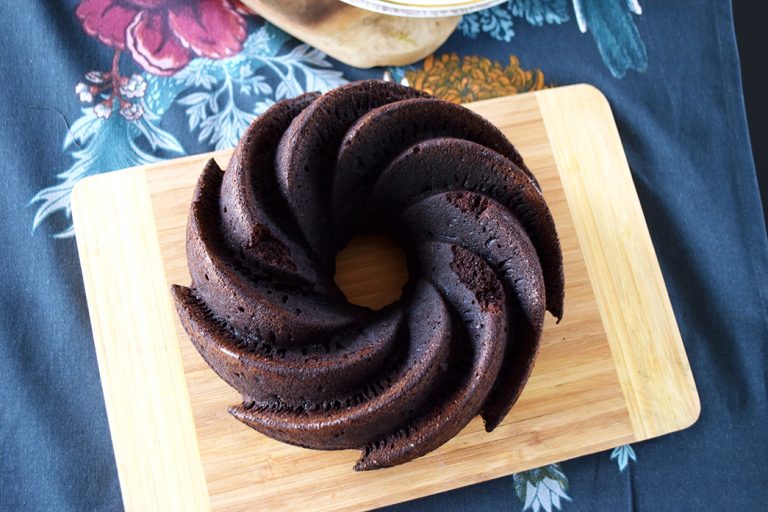 Yield: mould with dimensions 24 x 24 x 9cm
The absolute chocolate cake easy from scratch.
Ingredients
203gr white sugar
147gr self rising flour
1tsp sea salt
150gr non sweeten cocoa (prefer a dutch type)
88gr vegetable oil (used corn oil)
4 eggs at room temperature
233gr milk
1tsp vanilla extract
Instructions
Preheat oven at 175 degrees Celsius
In a large bowl mix the flour and shift over it the cocoa and salt mixing it well
In a second bowl add eggs, oil, sugar, vanilla extract and milk and mix well.
Add the dry ingredients in the bowl with the egg mix and stir it until the mixture is even and a little bit runny.
Add the mixture to the baking mould (make sure to grease it if necessary) and bake for about 50 to 60 minutes when the knife comes clean from the center of the cake.
Leave it to cook before unmolding.
Happy baking and see you soon.