First of all I want to thank all of you who embraced our new project C2!! The blogging community and our blogs' readers were so kind with our new effort that for me personally is so moving and motivating at the same time! I am really grateful
After the introduction, I will just cut to the chase. Or let's say to the cake. Its vegan, nutritious and so juicy that it is so hard to believe there are no milk or egg products in the ingredients! Hummingbird cake is an American classic recipe. My version is extra juicy and vegan! If you are looking a tasty and different than usual cake, I got it for you! Let's check out the recipe!
Vegan Hummingbird Cake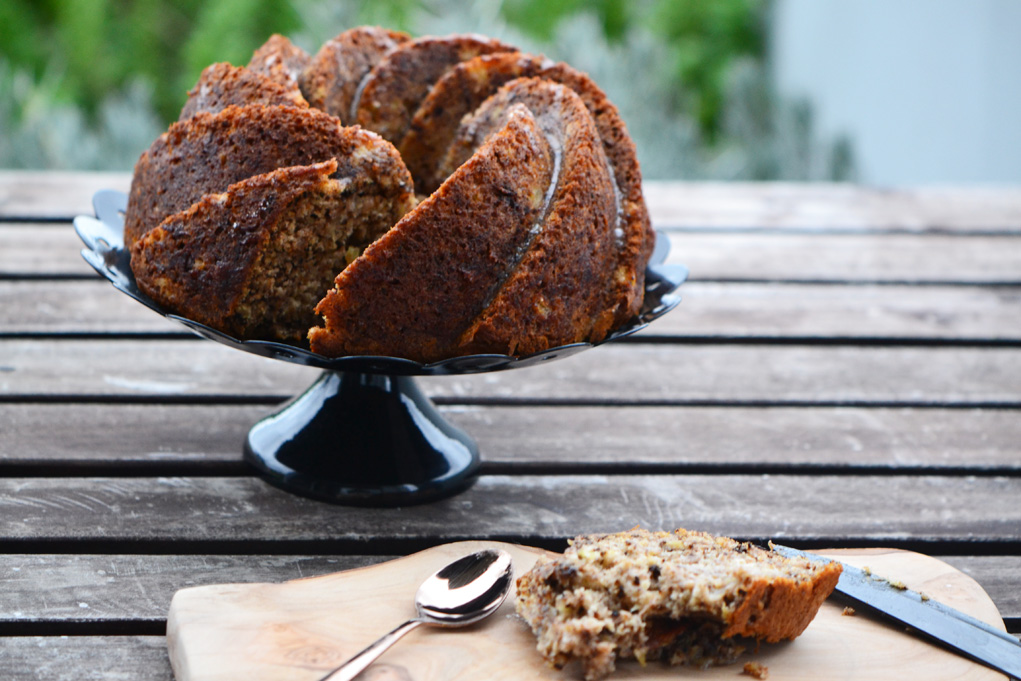 Yield: silicon mold 24cm x 24cm x 9cm
Ingredients
2 tbsp vinegar
1½ cup (330gr) white sugar
2 tsp baking soda
¼ tsp sea salt
1 tsp powdered cinnamon
½ cup (90gr) vegetable oil
2 well done large bananas
2½ cups (365gr) all-purpose flour
1½ tsp baking powder
300gr pineapple (1 can 580gr mixed weight)
1 cup (90gr) walnuts in large chunks (peeled)
Instructions
Preheat the oven at 180 degrees Celsius
In a large bowl, put all ingredients except for sugar (flour, baking soda, salt, cinnamon, baking powder) and blend.
Melt the banana, pineapple and the sugar in the food processor.
Add in the flour mixture the fruit, the oil and the vinegar and mix with a silicon spatula until the batter is even (do not overdo it)
Empty the mixture in the mold and bake for approximately 50 minutes.