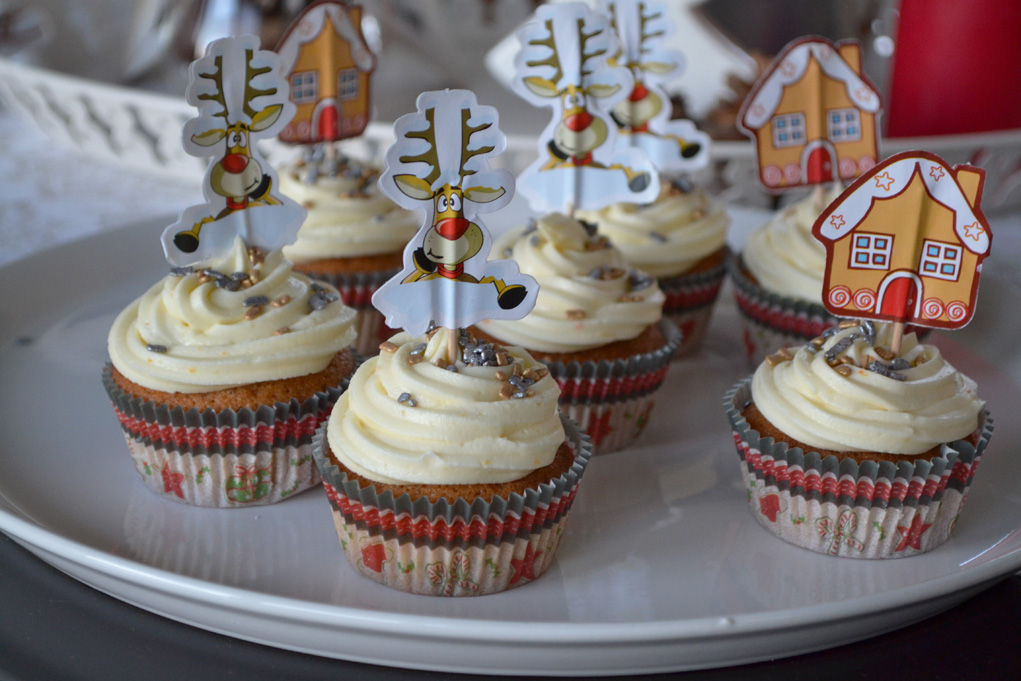 Each year I am baking holiday cupcakes. It's like a personal tradition of mine. Usually I bake all the Greek traditional Christmas sweets (like kourampiedes and melomakarona). But my cupcakes are different every year. Mostly often I end up buying some kourampiedes and melomakarona (lack of time). But I always find time to bake my holiday cupcakes. I love decorating them; I find them so cute with their decoration and everything.
This year cupcakes are full of spices and holiday scents. Cinnamon and clove make the kitchen smell extra Christmas while baking them. The clementine buttercream is surprisingly refreshing the taste is simply divine. Also it is the perfect opportunity to use all of that clementine that were just standing the fruit bowl. Enough said, let's check out the recipe:
Gingerbread Cookies with clementine buttercream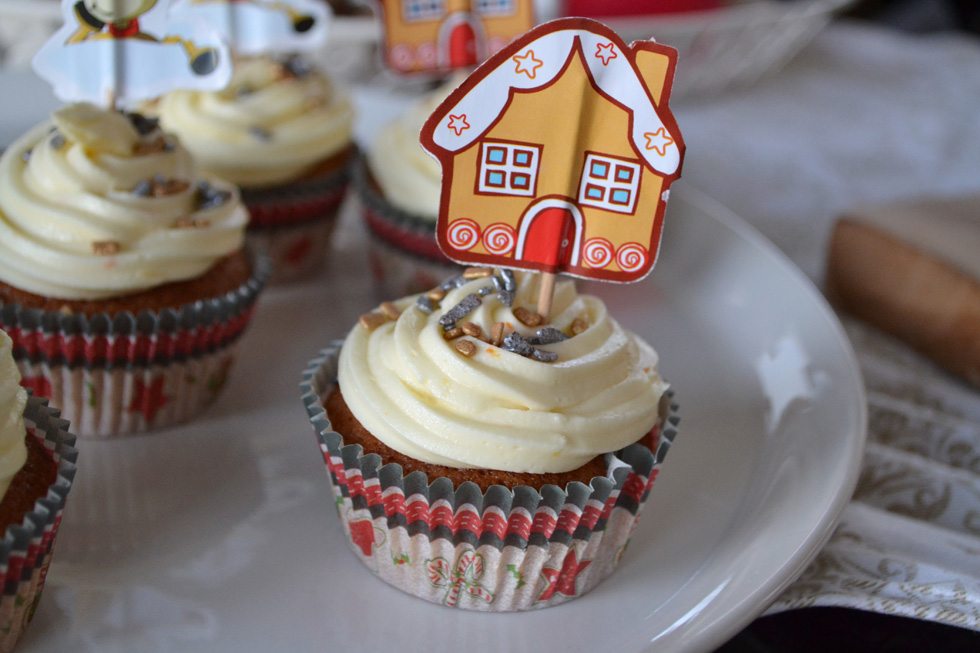 Yield: 12 cupcakes
Ingredients
• 150gr unsalted butter
• 150gr white sugar
150gr unsalted butter
150gr white sugar
150gr self arising flour
3 eggs
1 tsp vanilla extract
1tsp ginger powder
¼ tsp clove powder
½ tsp cinnamon powder
2 clementine's zest

For the buttercream
130gr unsalted butter (in room temperature)
250gr confectioner's sugar
½ tsp vanilla extract
Zest of a clementine
Juice of 2 clementines
Instructions
Prepare the oven at 190o Celsius (air function)
Shift in a large bowl the flour, the ginger, cinnamon and clove, stir and set aside
Chop in cubes the butter and bit it in the mixer with the sugar until creamy
Add the eggs and the vanilla extract and bit until well mixed
With a silicon spatula add the zest and the flour mixture stirring softly until we get an even butter.
Place 12 cupcake liner in a cupcake baking mold
Full ¾ of each liner with the mixture
Bake for about 18 minutes
Wait 10 minutes and then place them on a rag to cool the completely
For the buttercream bit for 10 minutes in high speed all the ingredients until creamy and stiff
With a frosting bag decorate each cupcake with buttercream when they are complete cool.
Decorate with sprinkles of your preference.