Our bread machine has paid off especially during this second lockdown. I have tried a lot of different recipes. Its like magic: measure your ingredients, place them in the correct order and let the machine do its magic. Ready to roll and bake dough perfectly prepared. And then bake anything you can think of. 
The recipe for pizza dough was inspired by an instagram friend who was looking for a full proof recipe for pizza dough. And this magic recipe was made. Perfect crunchy and fluffy at the same time pizza dough. Place all ingredients in, let the bread machine do its magic and then your imagination is your only limitation: put on top your favourite pizza ingredients, bake and enjoy!
My daughter loves pizza margarita. Me and Giannis like it loaded with cheese, mushrooms and bacon.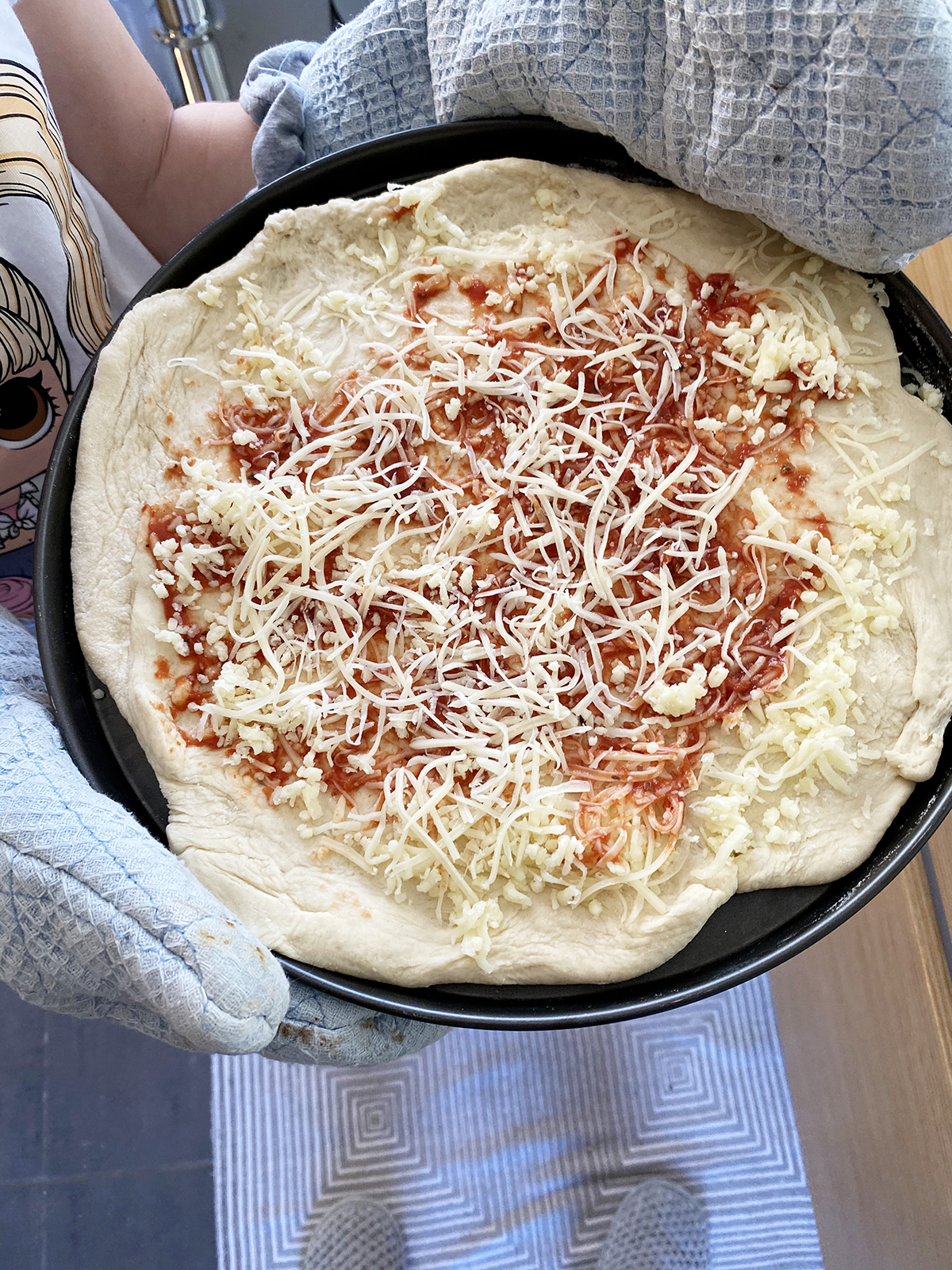 Let's check out step by step how to make amazing italian style pizza dough and happy baking! 

Breadmachine Italian Pizza Dough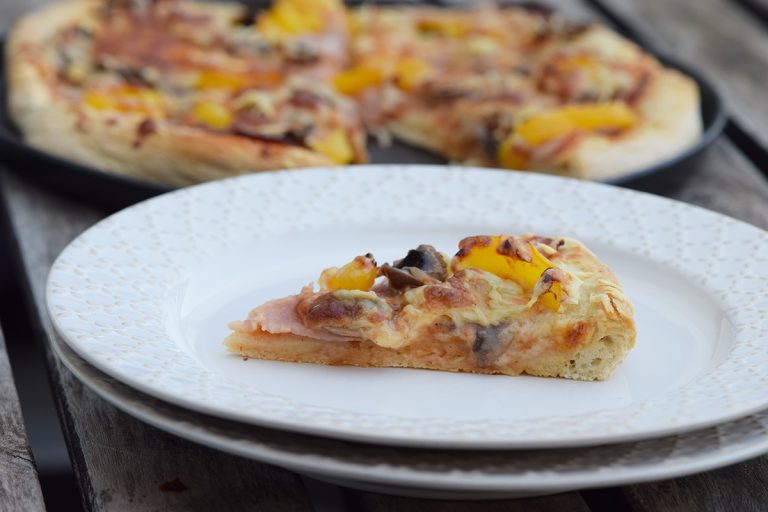 Yield: 2 pizzas
Easy bread machine crunchy pizza dough
Ingredients
225gr like warm water
6γgr oil λάδι
7gr sea salt
5gr sugar
430gr type 00 flour (I used this one)
9gr instant yeast
Instructions
Place all ingredients in the above order except for the yeast in the bread machine container .
Place the container in the machine and spread the yeast on top
Choose the pizza dough program or the dough program if the machine does not have it.
When the cycle is done place some flour on the counter and on the oven pans ( I used 29cm diameter ones).
Preheat the oven at 200 degrees Celsius.
Part the dough in two pieces.
Withe plaster spread the dough to fit the pans.
Spread on top the ingredients of your preference
Bake for about 20 to 25 minutes until the dough is baked in the center.