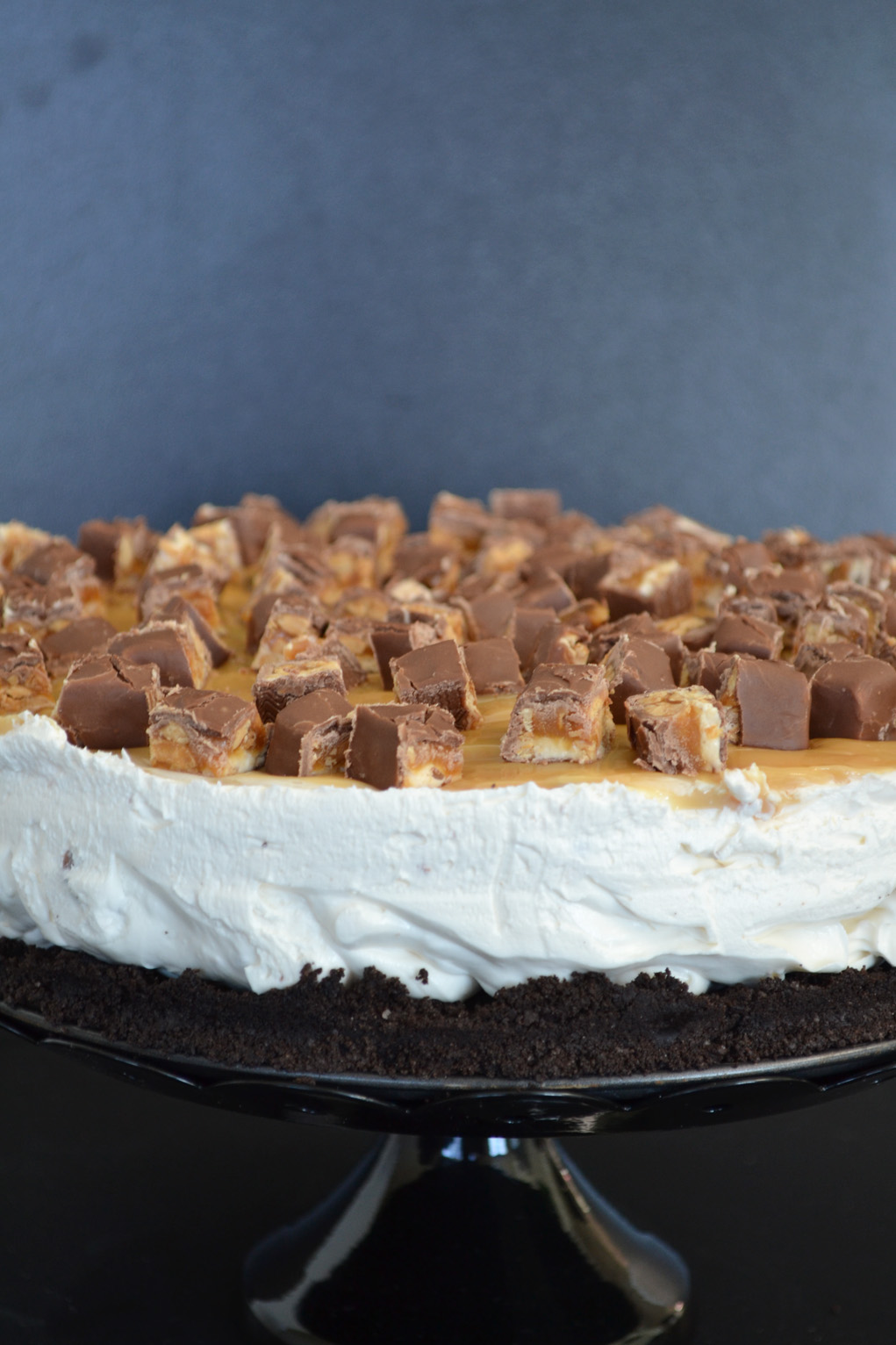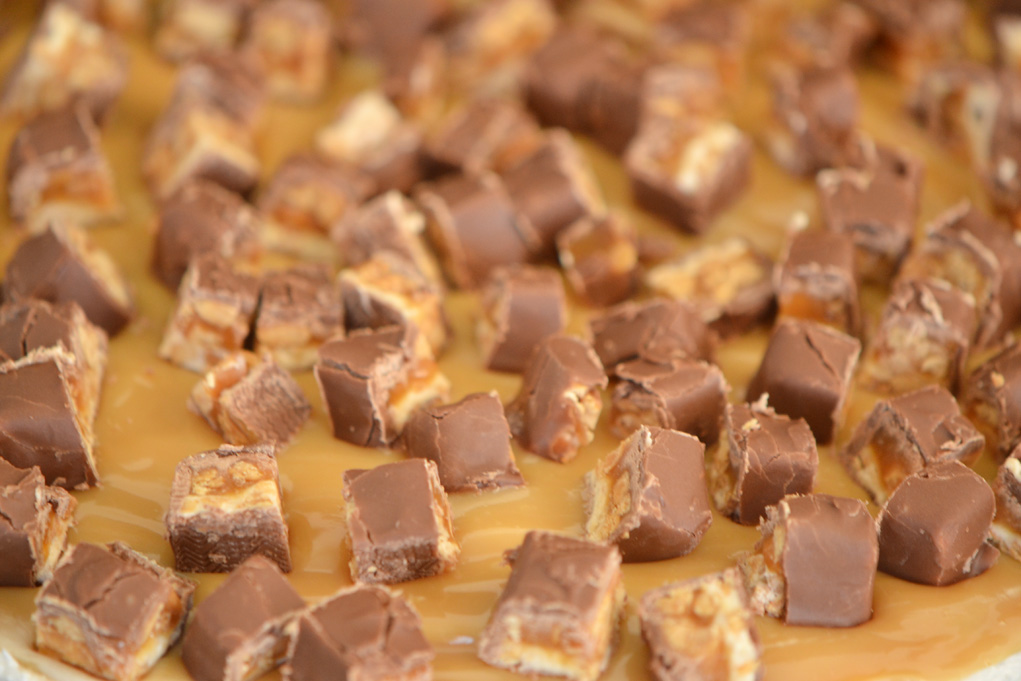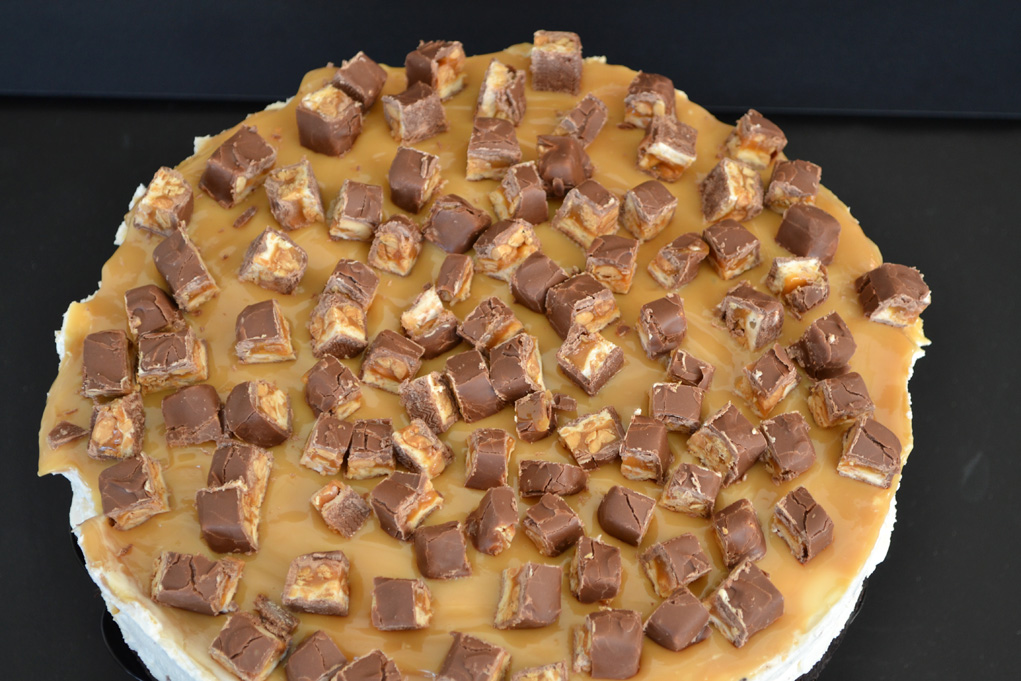 This cheesecake was one of blog's first recipes. The photo of the post was (to say the least) not good. The recipe though is very good so I decided to give it a second chance to its presentation. I hope my photographic skills will get even better and to give the post a third chance 😉 The only change I made to the recipe is to cook less the sweetened condensed milk and to spread it on top of the cheesecake. You may find the recipe box at the end of the post.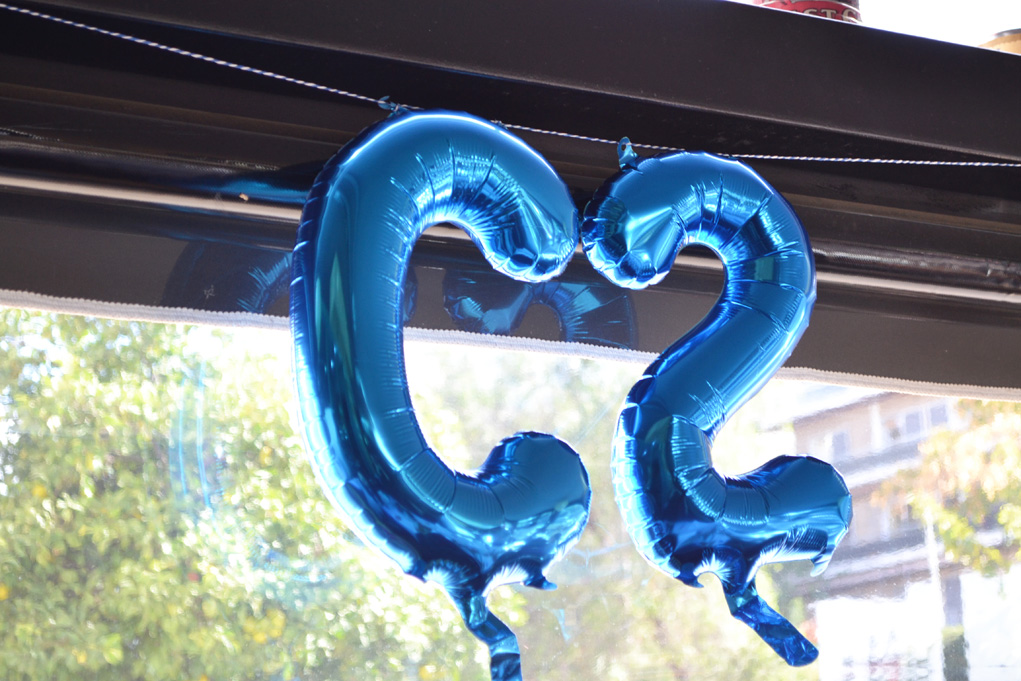 C2 Craft Party Vol 3 was a good reason to make the cheesecake once again. It was planned with lots of love from C2 team. This time we had the support of our beloved sponsors. I was extra nervous for the specific party since it was my turn to show some of my craft: how to make a sugar paste owl cookie. For once I was showing and not making and Zina had a blast watching me freak out ha ha!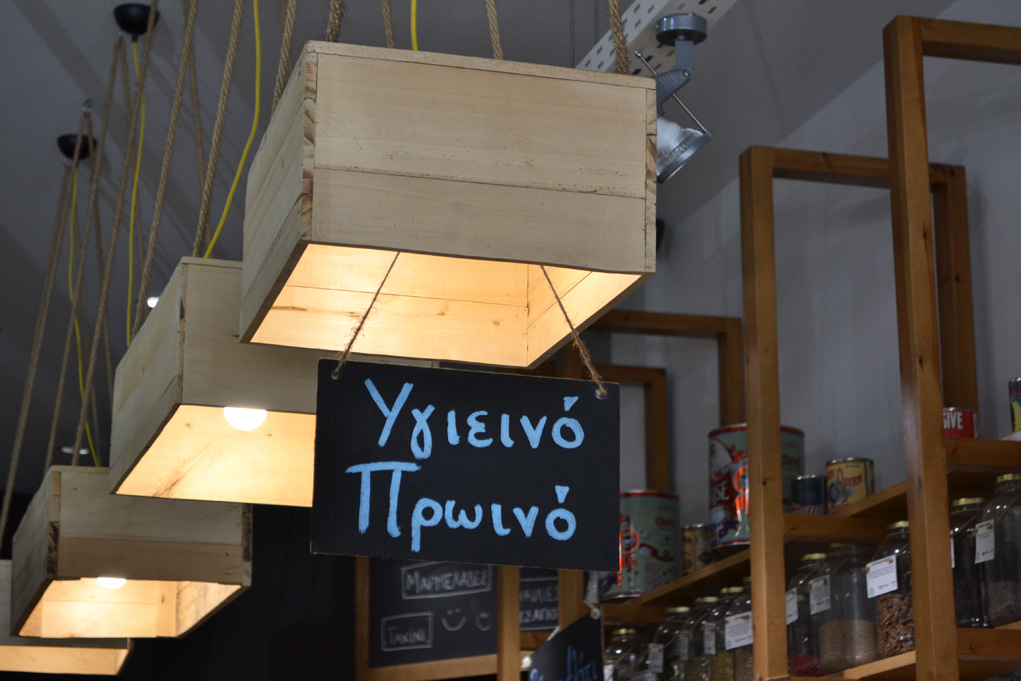 So I lovely Sunday morning we got together at Terra Delicia, a lovely and cozy space where you can have your coffee and get cooking supplies, spices, tea and food. My kind of paradise as you can understand.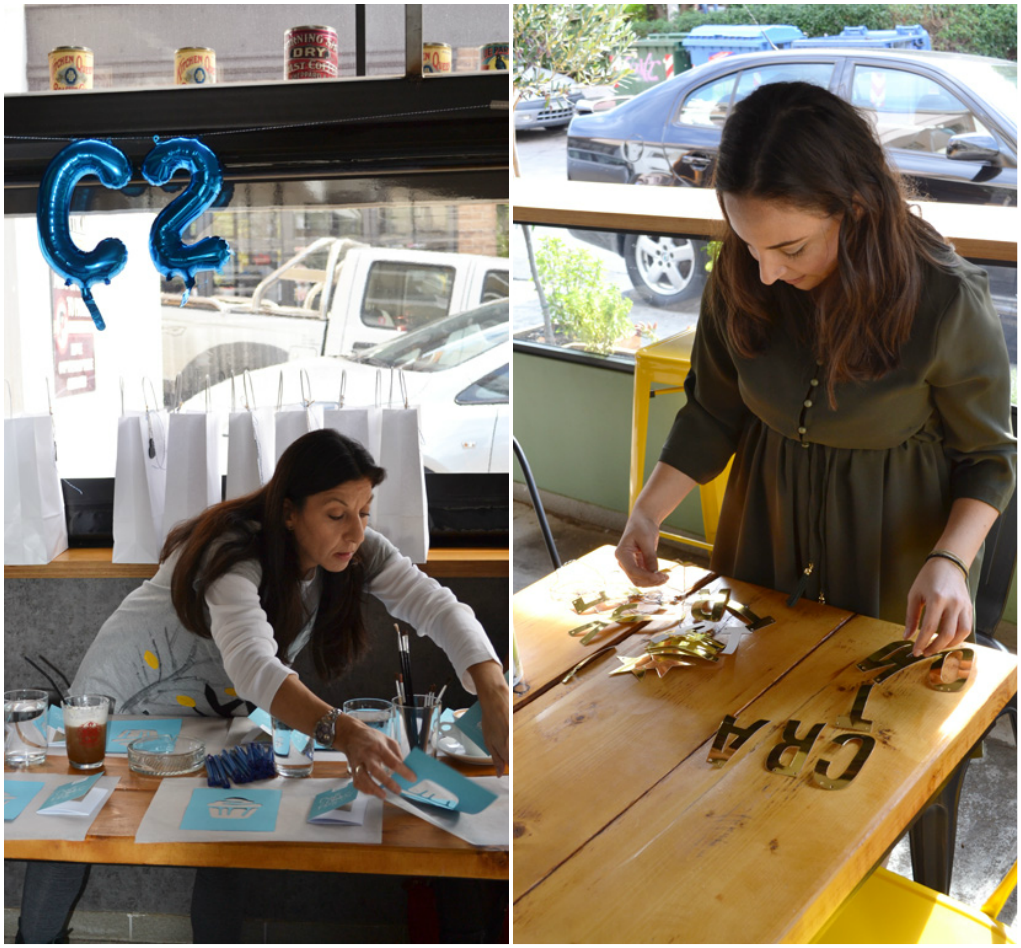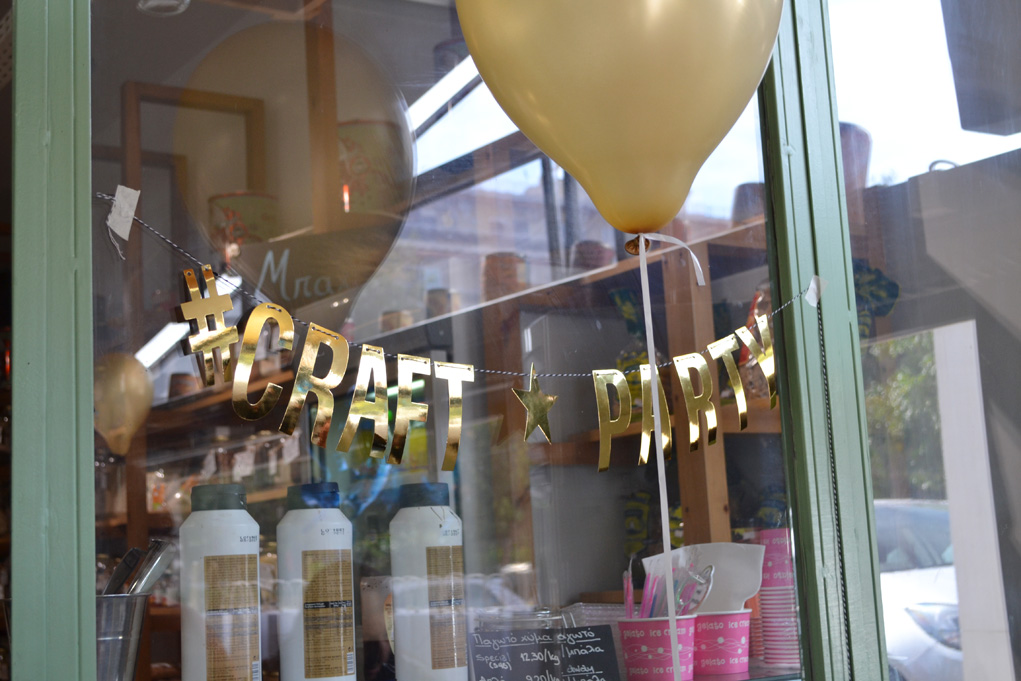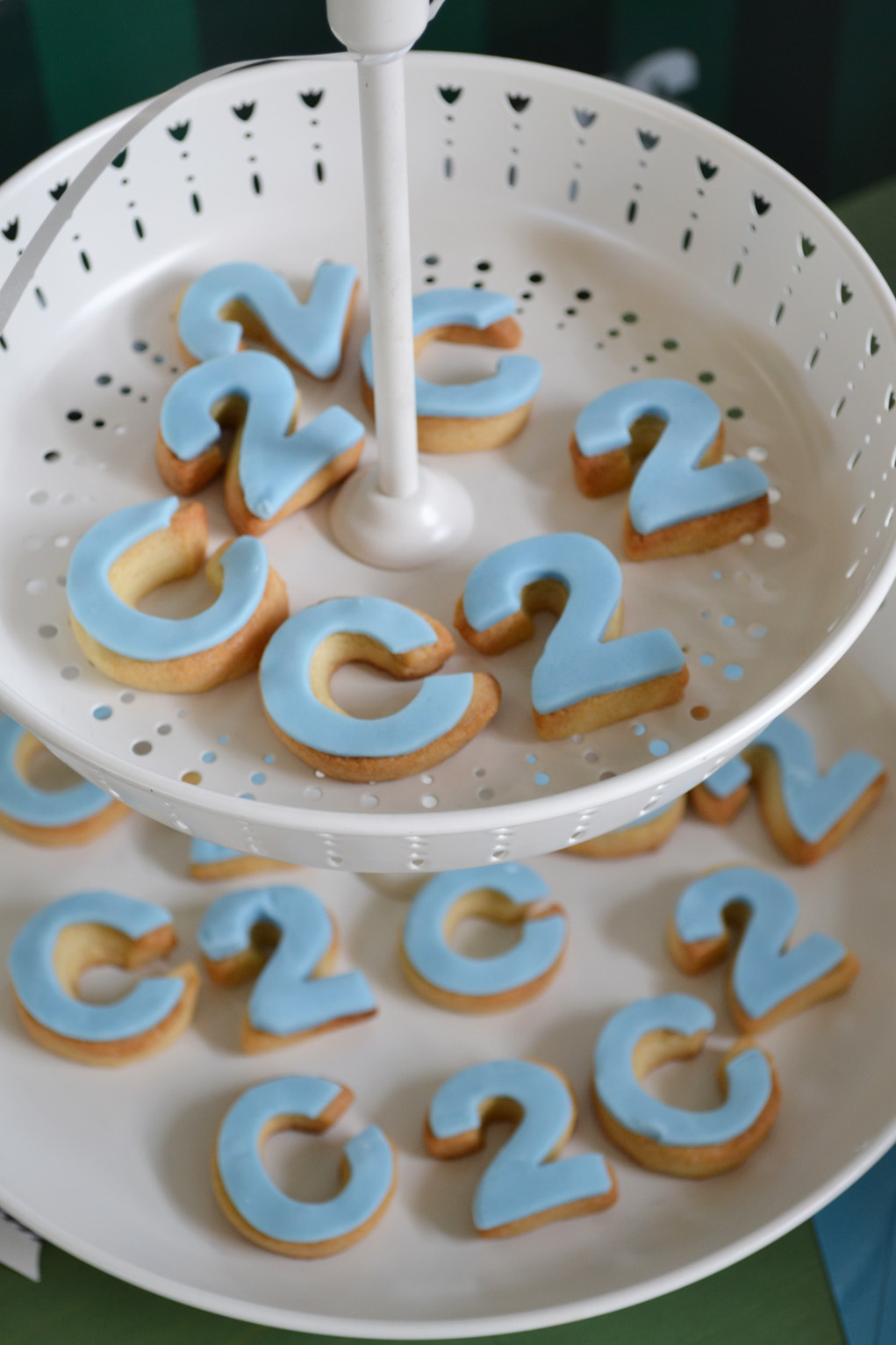 The C2 girls as soon as we arrived, we ordered coffee and started preparations right away. We set up the supplies bags all wrapped and personalised with lovely tags from Happy Teapot. I set up the cookies I baked especially for the occasion and put a special banner on top of them so that everyone who was passing by will know we are having a Craft Party 🙂 The banner was bought from here and the balloons from there.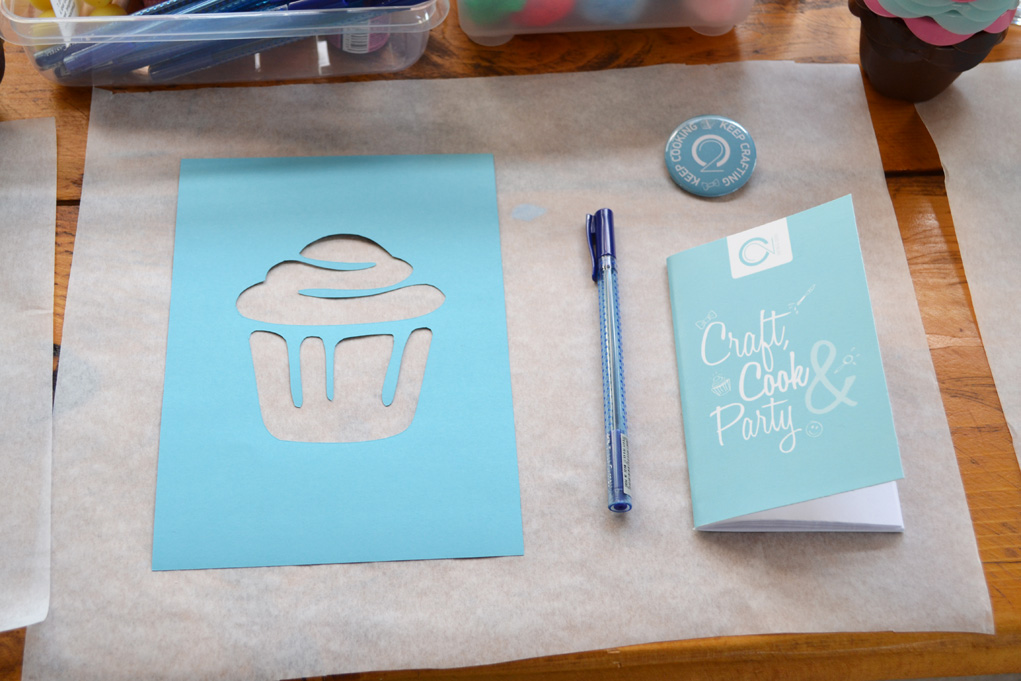 At our working bench were carefully placed the essential for our fist craft by Eleni:  cooking paper, stencils (all cut out by Eleni's hands), and the super cute gifts for our guests from Van Design : a notebook and a magnet/pin.
Our friends finally arrived, ordered their drinks and we started right away with our crafting! 
Our first craft was to decorate an apron! The aprons, colors and tampons are from dimiourgise.gr Hobby Factory. In every craft party I get really impressed on how easy it is to pull through a crafting project that seems like mission impossible. In this case I guess Eleni's stencils made all the difference. I learned from the experienced crafters that you can get stencils so that was a relief!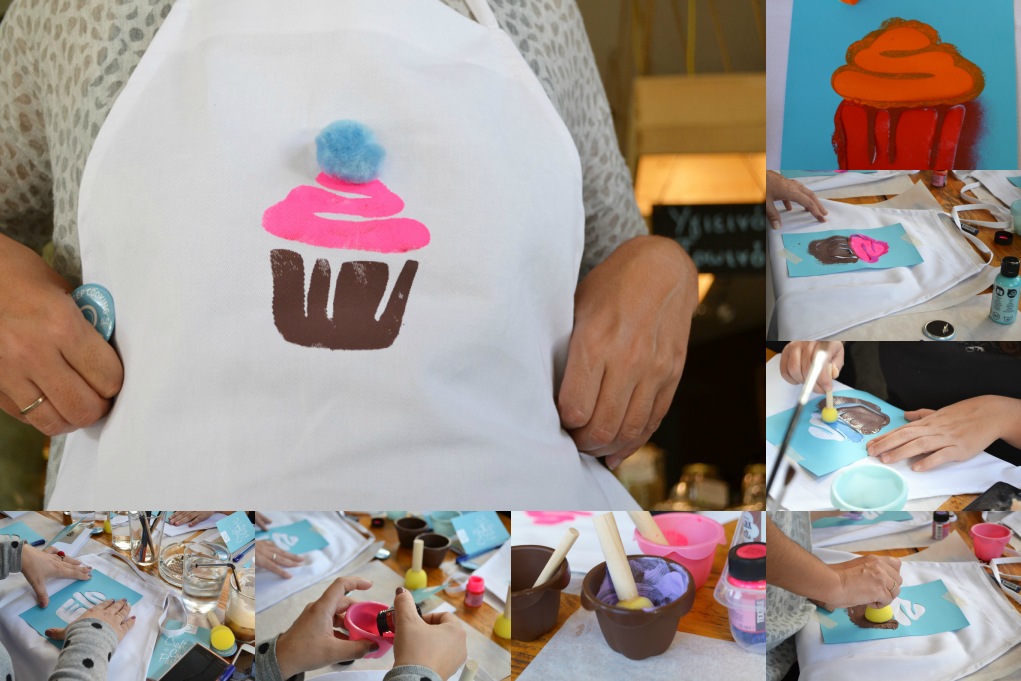 After making the aprons we had a break to taste my cheesecake and cookies, drink our coffee and tea and to photoshoot our aprons. And all the other staff around us. And each other. Ok guys we are bloggers what do you expect? 
In the meanwhile the aprons were ready for use so we put them on and proceed to my craft: make a sugar paste owl cookie.
My intention was to show that you really do not need all this special equipment to make sugar art. So plastic pipes (after being cut and refined from Yiannis) became our rollers. And a round pimping tool (don't ask me how its called) became our cutters. The sugar pastes are from Pastry Ideas.  
I really enjoyed the whole thing and especially for the girls who not only did they pull it through, they even made it their own and each girl made her own special owl! Check out how cute they came to be!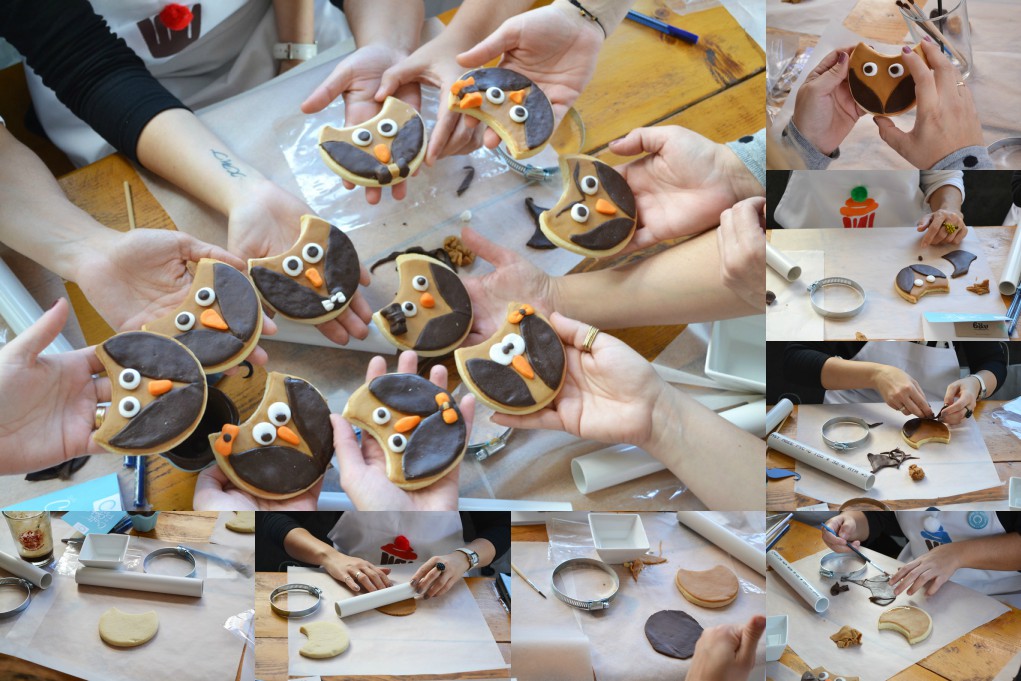 They made a special edible gift wrapped with this lovely ribbon from Happy Teapot.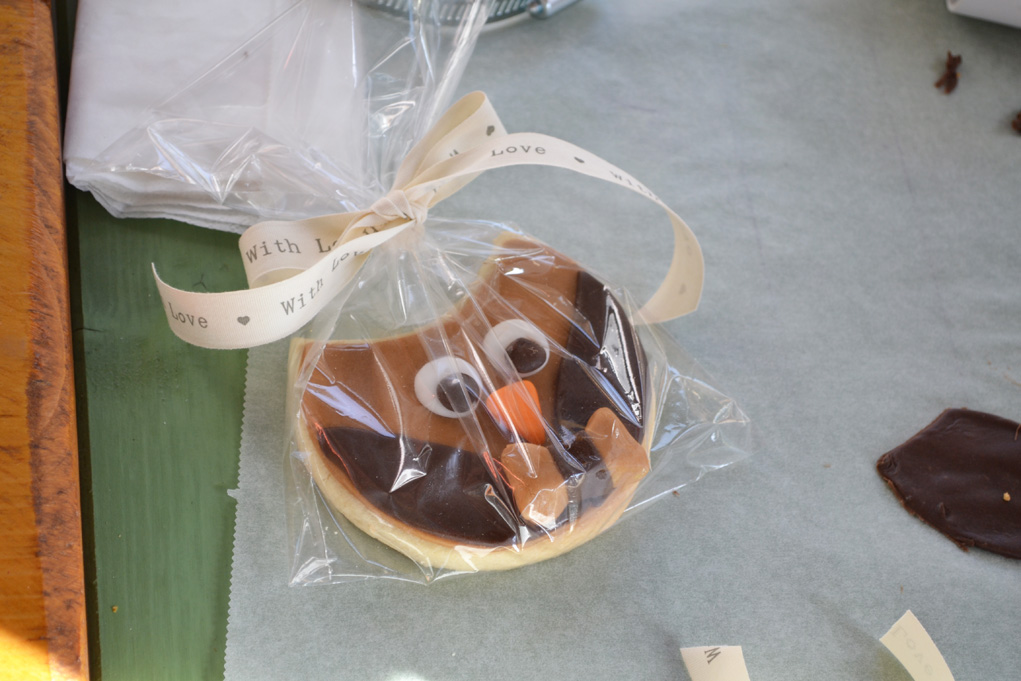 It was a lovely and creative Sunday evening for both adults and kids ! We really had a blast !
For all the craft you saw above you can find the tutorials in our new christmas issue of C2 in this link. Our next craft party (making things for a good cause) is already on its way and I am sure that Zina is planning at least three more! 
I would like to thank our guests that always come and participate with lots of joy to our parties.The team of C2 who always work togethers with team spirit and support. And last but not least our sponsors who embraced our effort and made it happen: 
Terra Delicia for the hospitality and supplies 
Βαν Design for the custom made notebooks and pins 
Dimiourgise- Hobby Factory for the aprons, colors and tampons 
Pastry Ideas for the sugar pastes. 
Happy Teapot for the gift tags and ribbons. 
And the bloggers who participated:
Efi: Cheap Smart Toys
Katerina: Κυριακή στο Σπίτι 
Maria: SwanOcean 
Marialena: Marmalena
Margarita: Mommy Wiki
Maria: MommyJammi 
Anna: Journey Into Creativity
Aggeliki : Cookika
Zina: ΕυζήνCreations
Eleni: CraftwithMom
Maro: Akamatra

Snickers Cheesecake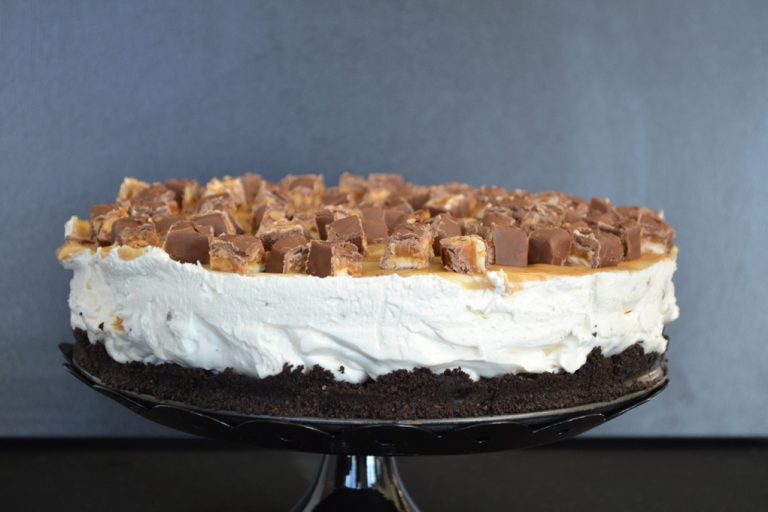 Yield: round mould 24cm
Ingredients
1 can sweetened condensed milk
300gr oreo cookies
125gr melted butter in room temperature
500gr unsalted cream cheese in room temperature
2 cans morfat creamy (canned whipped cream)
¾ cup (108gr) powdered sugar
1 bag mini snickers (300gr)
Instructions
Boil in lots of water (covering the can at all times) the sweetened condensed milk.
Crash completely the oreos in the food processor.
Add the cold melted butter and stir to make a solid paste
Place the paste evenly on the bottom of a cake mold with a removable ring
Crash by hand 5 chocolates in small pieces
On a standing mixer beat the canned whipped cream to get fluffy
Add the sugar, cream cheese and beat for 4 minutes to get an even mixture
Remove from the boll and add the chocolate pieces. Mix with a silicon spatula to get allover the mixture.
Spread the mixture over the oreo base.
Refrigerate for at least 4 hours or overnight.
The next morning spread the caramel from the can all over the top of the cheesecake.
Decorate with the rest of the chocolates cut in small cubes.
Put back in the fridge for 2 hours and serve.