Kale potato salad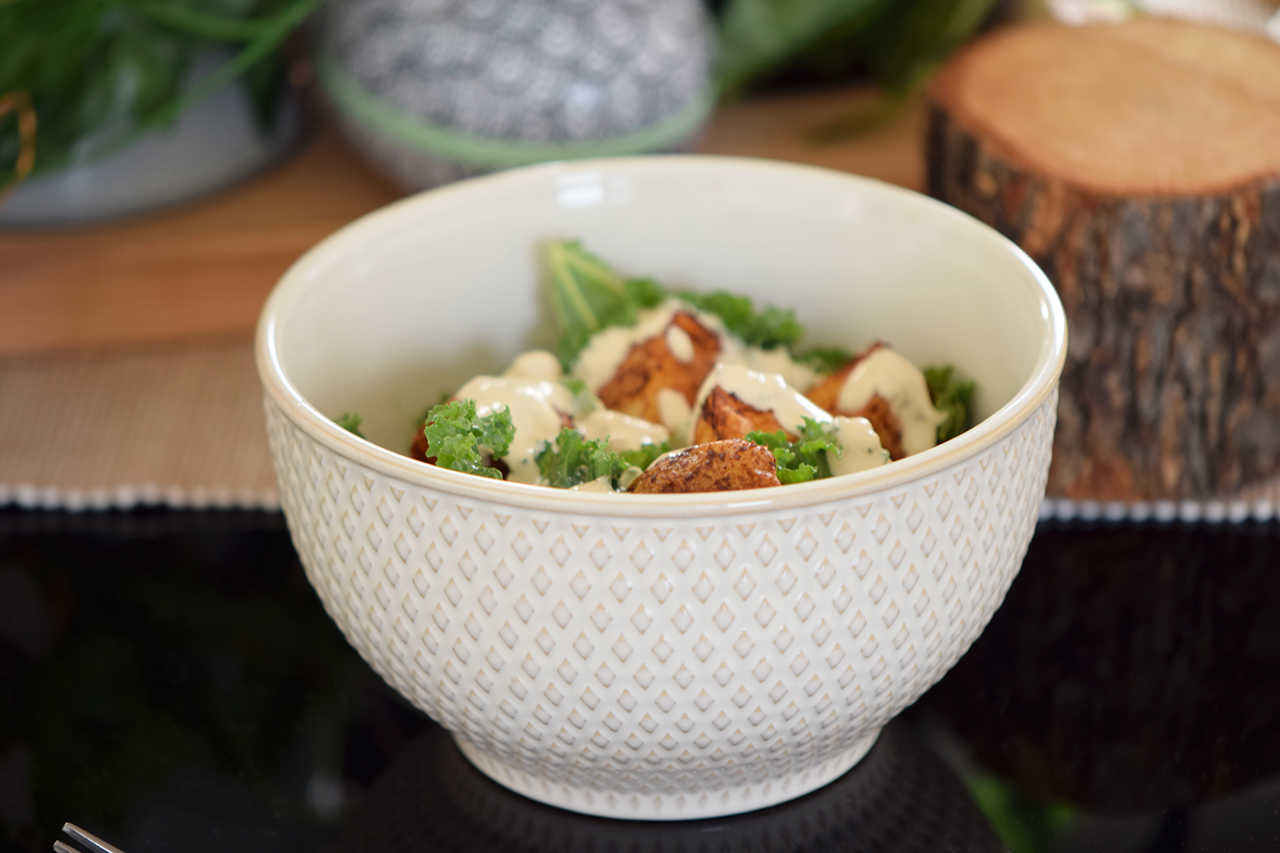 450gr baby potatoes
2tbs olive oil
1 tsp smoked paprika
sea salt
200gr kale
60gr tahini
2tbs mustard
2tbs wine vinegar
Preheat the oven at 185 degrees Celsius
Wash thoroughly the potatoes with a brush (don't peal them) and cut them to four pieces in a large bowl
Add the olive oil, the smoked paprika and sea salt mixing them well with the potatoes.
Spread the potatoes on a oven pan covered with cooking paper.
Bake for 20 minutes from one side and 20 from the other.
In the meanwhile wash the kale and keep only the tender parts, cutting it in big chunks.
While straining the kale, prepare the tahini sauce by mixing the tahini, mustard and vinegar with a spoon.
In a salad bowl add the kale, the potatoes and spread the sauce on top.