Devil's Food Cake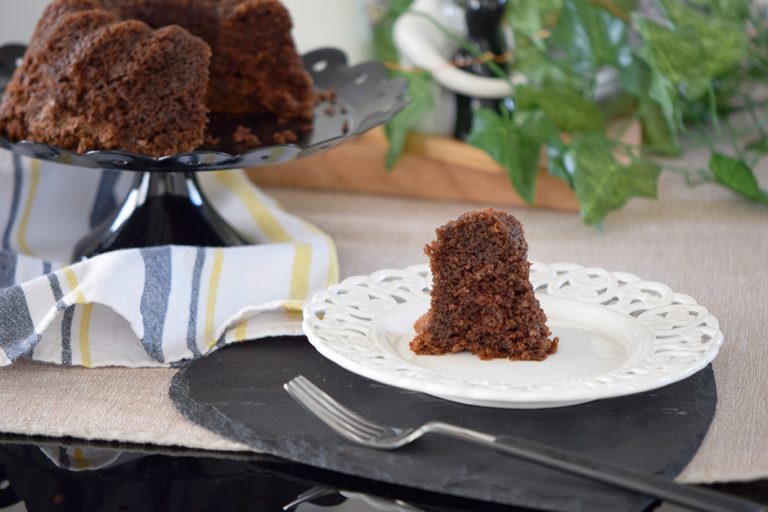 12gr real butter at room temperature
110gr brown sugar
90gr white sugar
2 eggs
1 tsp vanilla extract
50gr dark cooking chocolate
60gr milk
65gr greek yogurt
140γρ αλεύρι που φουσκώνει μόνο του
Preheat the oven at 180 degrees Celsius.
At a standing mixer whisk the two types of sugar with the butter to get a smooth cream at high speed.
Add the eggs and the vanilla extract and mix at medium speed.
Melt the chocolate using a water bath or at the micowave.
Add to the mixture the milk and flour and mix gently using a silicon spatula.
Add the cooking chocolate and mix it in the same way.
Pour the mixture in the baking mold.
Bake for about 45 to 50mins until the knife goes out clean from the centre of the cake.
Let it cool and demold.