Lime & Coconut Milk Chicken Breasts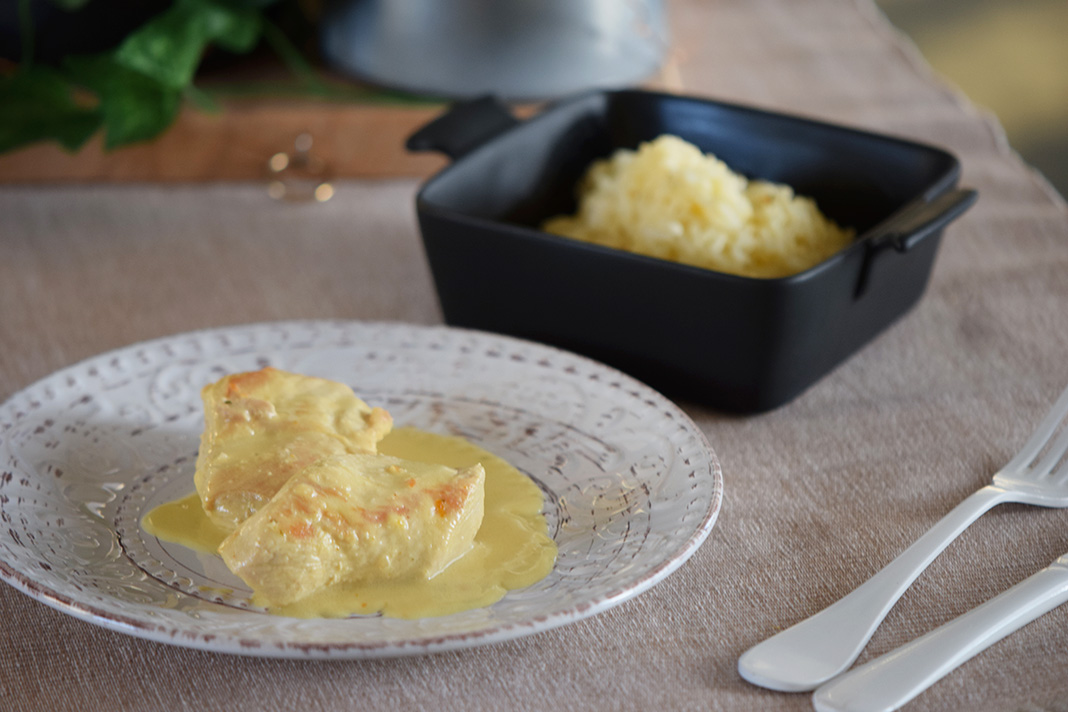 2 boneless chicken breasts (316gr)
3 tbps sesame oil (can be replaced with any oil of your liking )
250ml coconut milk
170gr long grain jasmine rise
1 tsp garlic powder (or one garlic glove finely chopped )
½ tsp turmeric powder
1 small lime
sea salt
Slice in half the chicken breasts to make them thinner and easier to cook.
In a large pan with cover pout the sesame oil and cook the breasts for five minutes in high heat until they get with and slightly golden.
Add the coconut milk and lower the heat.
Add the garlic, turmeric, the juice of the lime and sea salt according to taste. Cook at low heat for about 20 minutes with the pan cover on.
In the meanwhile cook the rise according to packaging instructions. I have a step by ste process (in greek) here.
Dinner is served !
Recipe by
Craft Cook Love
at https://www.craftcooklove.gr/en/2018/10/lime-coconut-milk-chicken-breasts.html