Spinach & Mushroom Lasagna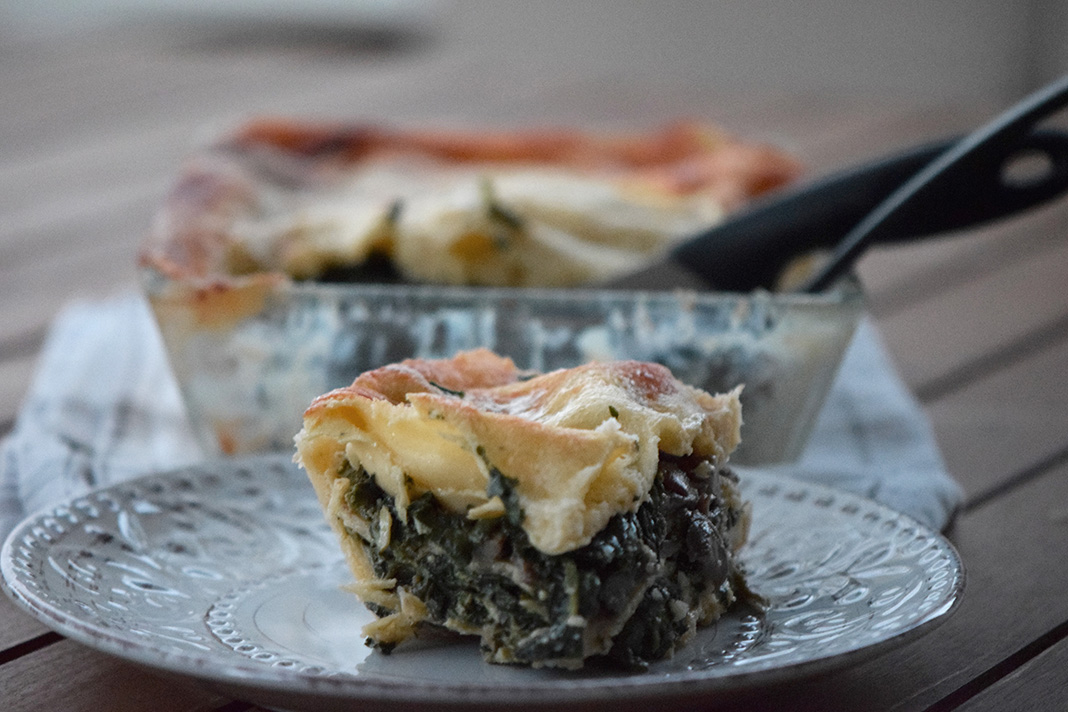 450gr spinach defrozed and drained
2 tbs olive oil
400gr chopped mushrooms
1tsp garlic powder
225gr haloumi
250gr italian mozzarella
400gr milk
100gr shredded parmesan
250gr lasagna
Preheat the oven at 175 degrees Celsius
In the food processor blend the haloumi with the mozzarella
In a frying pan pour the olive oil and saute the mushrooms with the garlic powder.
Grease with some olive oil the oven pan and begin placing the lasagna, the cheese mix, spinach, mushrooms and the rest of the cheese mix.
Pour in the milk and spread the top with the parmesan
Cover the pan with aluminium foil and bake for 30 minutes.
Uncover and bake for 15 more minutes until the top gets golden and crispy.
Oven pan's dimensions are 18 x 26cm.
Recipe by
Craft Cook Love
at https://www.craftcooklove.gr/en/2018/10/spinach-mushroom-lasagna.html