Tahini and Banana Muffins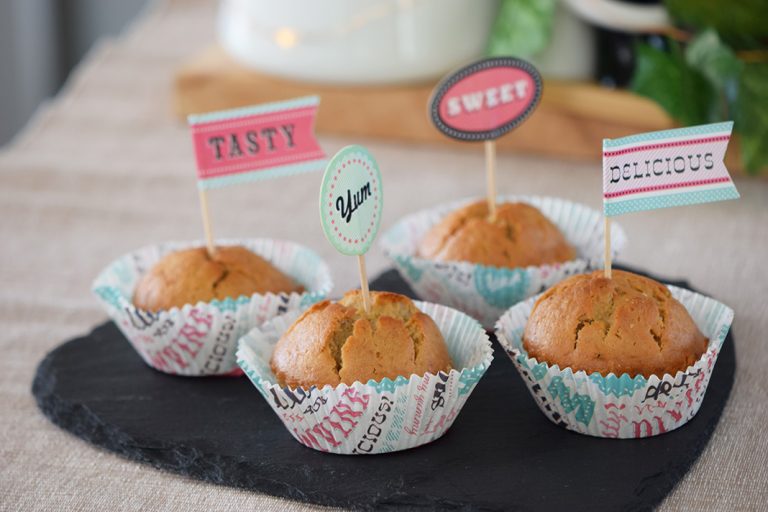 260gr tahini
115gr raw honey
80gr brown sugar
2 very matured bananas
3 eggs (room temperature)
1 tsp vanilla extract
108gr almond milk
200gr self rising flour
Preheat the oven at 180 degrees Celsius.
In a standing mixer beat the tahini with the honey and brown sugar using the K accessory
Add the eggs and mix well.
In a bowl rip the bananas and melt them with a fork.
Add them to the butter and mix until incoporated in low speed.
Add the almond milk and flour and mix in low speed just enough to incoporate them to the mix.
Fill in 24 silicone cupcake moulds using an ice cream scoop
Bake for approx. 30 minutes
Let them cold for 15 minutes, then unmould and place them on a rack until they get at room temperature.
The honey can be replayced with marple syrup.
Almond milk can be replayced with any other type of milk.
Recipe by
Craft Cook Love
at https://www.craftcooklove.gr/en/2018/10/tahini-banana-muffins.html