Snickers Cheesecake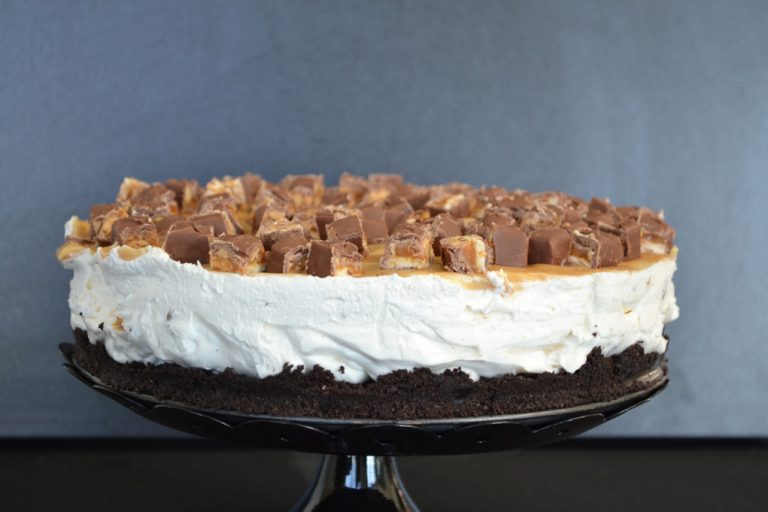 1 can sweetened condensed milk
300gr oreo cookies
125gr melted butter in room temperature
500gr unsalted cream cheese in room temperature
2 cans morfat creamy (canned whipped cream)
¾ cup (108gr) powdered sugar
1 bag mini snickers (300gr)
Boil in lots of water (covering the can at all times) the sweetened condensed milk.
Crash completely the oreos in the food processor.
Add the cold melted butter and stir to make a solid paste
Place the paste evenly on the bottom of a cake mold with a removable ring
Crash by hand 5 chocolates in small pieces
On a standing mixer beat the canned whipped cream to get fluffy
Add the sugar, cream cheese and beat for 4 minutes to get an even mixture
Remove from the boll and add the chocolate pieces. Mix with a silicon spatula to get allover the mixture.
Spread the mixture over the oreo base.
Refrigerate for at least 4 hours or overnight.
The next morning spread the caramel from the can all over the top of the cheesecake.
Decorate with the rest of the chocolates cut in small cubes.
Put back in the fridge for 2 hours and serve.