Mango Sorbet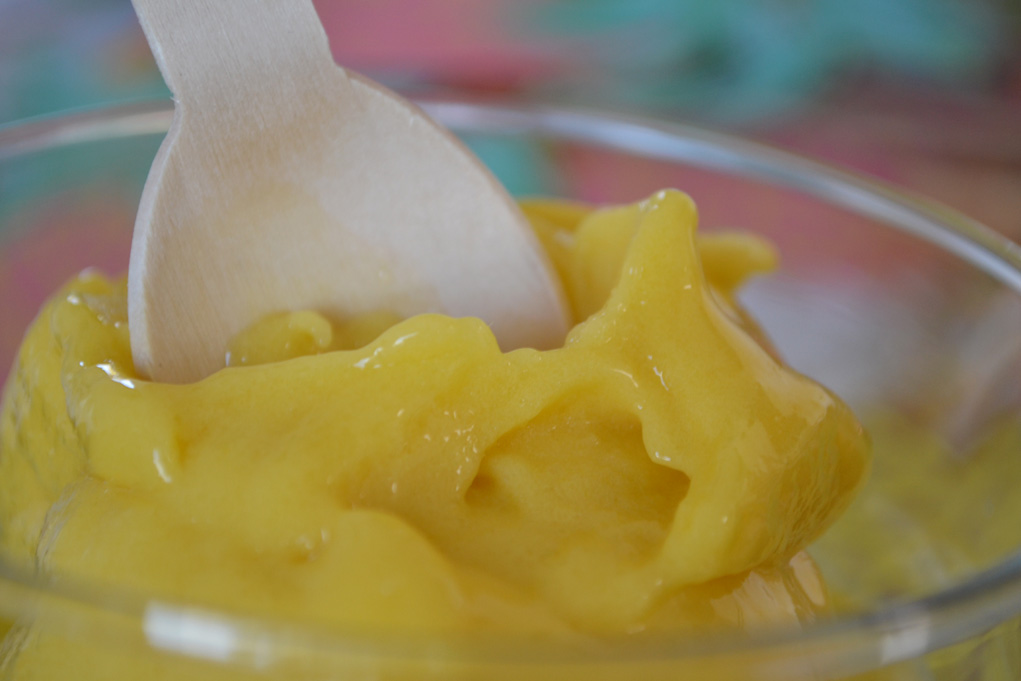 1 matured mango
1 shot marple syrup or liguid honey in room temperature
1 shot of cold water
From the night before peel cut the fruit in cubes.
Place them in cube trays.
The next day place all ingredients in the food proccesor
Start the processor running in the lowest velocity until the ingredients blend well and its a nice soft frozen puree. Be patient it could take up to 4 minutes.
Serve immediately or store in an icecream box.
If stored, allow the sorbet to defroze for five minutes before serving.